For a better view of this email and the url to share it:
CLICK HERE
Wednesday, 12 June 2021
10am PT, 1pm ET (US, Canada) / 5pm UTC / 8pm Palestine
Presented by Friends of Wadi Foquin
Co-sponsored by United Methodists for Kairos Response (UMKR), Cal-Nevada Israel-Palestine Task Force, Cal-Nevada Advocacy & Justice Committee, Cal-Pac Holy Land Task Force, and Western Methodist Justice Movement (WMJM).
While the headline-grabbing bombing of Gaza has subsided for the moment, the violence that Palestinians are subjected to every day continues unabated.
We know the root causes of the violence remain unresolved: first and foremost, the ongoing confiscation of Palestinian land and ethnic cleansing of Palestinians from their homeland.
The village of Wadi Foquin is a microcosm of the Palestinian struggle for survival against land annexation and settlement expansion.
Recently, this beleaguered community has learned of new orders that would confiscate their cherished farm land to make way for a segregated road to serve the Israeli settlements!
This Israeli-only road would connect illegal settlements from Bethlehem to Hebron, expanding the apartheid infrastructure of the Israeli occupation.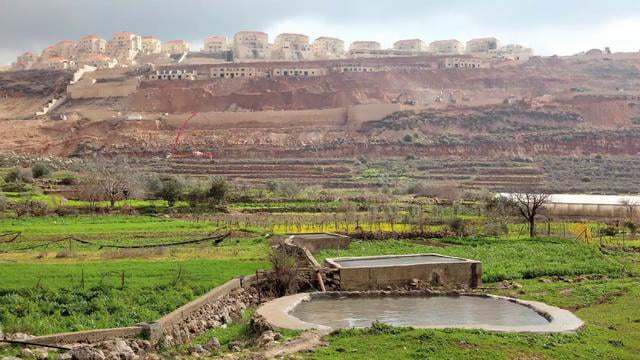 The huge Israeli settlement of Betar Illit was created on Wadi Foquin's land; here it towers over village farmland. The settlement pours their sewage downhill, poisoning the crops for which Wadi Foquin is renowned. Already one of the largest settlements in the West Bank, Betar Illit continues expanding by force and swallowing up the remaining land of their indigenous Palestinian neighbors.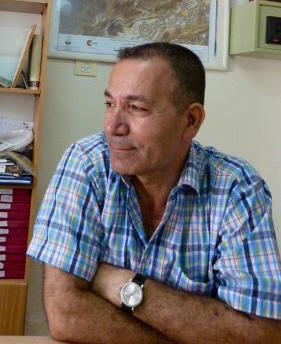 SPEAKERS
ATA MANASRA (right), former mayor of the village and current coordinator of the Community Development Committee, will report on the crisis the village is facing. He will be joined by young adults from the village, SAJIDA MUJAHID and ADAM MANSRA, graduates of Polytechnic University in Hebron and remote participants in the Ignite Institute's wisdom-based leadership program at the Pacific School of Religion in Berkeley, CA.

On June 12th, we will hear directly from village residents about the urgent challenge they are facing and what we can do to address this situation.
Was this email FORWARDED to you?