Jerusalem Must Be Shared
United Methodists and dozens of faith bodies oppose Trump's decision.
On Dec 6th, President Donald Trump, reversing decades of U.S. policy and showing disdain for international law and the world consensus on the status of Jerusalem, announced that the United States recognizes Jerusalem as the capital of Israel and promised to move the U.S. embassy there.
Under international law, East Jerusalem is considered occupied territory and it does not belong to Israel, despite Israel's illegal annexation and claim that all of Jerusalem is its capital. For that reason, no nation in the world has its embassy there.
See the unprecedented outpouring of opposition and condemnation for this dangerous action, from Palestinian church leaders and civil society, and from church bodies and other faith communities across the US and around the world: Advocacy for
Jerusalem, on PalestinePortal.org.
TAKE ACTION: Tell Congress to oppose Trump's dangerous decision on Jerusalem and fany unding for a new U.S. embassy in Jerusalem. SEND A MESSAGE HERE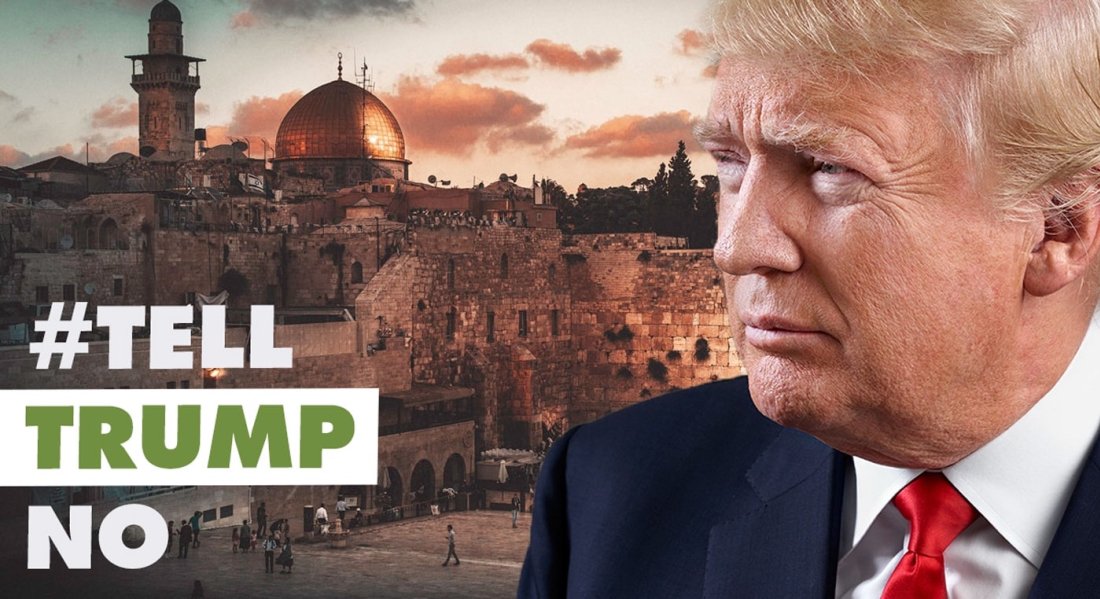 United Methodist General Secretaries of Global Missions and Church and Society
EXCERPTS: Our General Conference declares: "Jerusalem is sacred to all children of Abraham: Jews, Muslims, and Christians. We have a vision of a shared Jerusalem, as a city of peace and reconciliation, where indigenous Palestinians and Israelis can live as neighbors and, along with visitors and tourists, have access to holy sites and exercise freedom of religious expression. The peaceful resolution of Jerusalem's status is crucial to the success of the whole process of making a just and lasting peace between Palestinians and Israelis" (United Methodist Book of Resolutions 2016, Resolution #6111).
....….The US President's unilateral decision places another huge stumbling block in the path towards just peace for all—Israelis and Palestinians, Jews, Christians, and Muslims. It risks emboldening further Israeli settlements on Palestinian land and further displacement of Palestinians from East Jerusalem. See the full statement here.
Justice for Palestinian Children
UMKR adopts campaign, provides resources, supports legislation
In November, Rep Betty McCollum and nine co-sponsors introduced a historic bill in Congress, the first U.S. legislation ever to address Palestinian human rights, specifically the military detention and abuse of Palestinian children. Read the announcement from DCI-Palestine
Since No Way to Treat a Child began, UMKR has been supporting this powerful campaign led by Defense for Children International-Palestine and AFSC. This year, on the recommendation of the UMKR Political Action Committee, our Steering Committee has made it official and formally adopted NWTC as one of our primary campaigns.
► Learn more about the No Way to Treat a Child Campaign
► UMKR's "Quick Facts: Palestinian Children & the Israeli Occupation" - Get this resource, part of UMKR's Quick Facts Series
Protecting the Right to Boycott
Broad faith coalition calls on all Americans to protect First Amendment rights from current and growing legislative threats
In a historic show of unity, dozens of faith organizations published a full-page newspaper advertisement, one day after 20 top Christian leaders send an open letter to Congress.
Both actions include United Methodists; both defend the right to boycott as constitutionally protected free speech and oppose anti-BDS laws that violate Americans' rights.
Laws that would suppress boycotts focused on Israeli human rights abuses have been passed two dozen states across the US; the Israel Anti-Boycott Act is now pending in Congress. Civil liberties groups have warned that these laws pose a serious threat to the First Amendment right to freedom of speech.
Early in 2016, UMKR published a policy brief to alert United Methodists and the American public about this growing threat to essential freedoms in the United States. READ MORE
TAKE ACTION: Send a message to your elected officials, both state and federal at the same time, urging them to oppose any legislation that curbs our freedom to boycott. TAKE ACTION HERE
The HP Boycott Campaign
9 United Methodist Churches take the pledge to support Palestinian human rights
UMKR is part of a broad coalition leading the international Boycott HP Campaign. We have been creating original resources, sending letters to HP executives, and spreading the word throughout our denomination.
FOSNA's HP-Free Churches Campaign
This is an important part of the HP Boycott: congregations pledging to not buy new HP products until those companies stop supporting violations of Palestinian human rights.
FOSNA recently announced that 21 churches have pledged to be HP-free. Of those 21 churches, 9 are United Methodist congregations. See the entire list here. UMKR commends all the congregations in that list for their participation in this meaningful, nonviolent action for human rights.
TAKE ACTION: 5 Ways We Can Support the HP Boycott
Learn about HP involvement in the occupation and the suffering it causes, at our website.
Then do one or more of these actions: ⬇︎
5. ASK YOUR CHURCH: Present information at our website to your church leaders. Ask them about joining other UMC congregations in signing the church pledge here. PLEASE NOTE: that pledge applies to new purchases and does NOT require throwing out currently owned products. Need help in doing this at your church? Contact us! boycott@ kairosresponse.org
United Methodists adopt 23 resolutions on Israel/Palestine
UMKR activists led the passage of a record-breaking 23 resolutions on Israel/Palestine this year, in 15 regional UMC bodies, which represent over one million church members!
Resolution topics included protecting our constitutional right to boycott, supporting the HP Boycott, denouncing the abuse of Palestinian children; UMC investment screens that eliminate occupation-complicit companies, and more. READ THE NEWS AT MONDOWEISS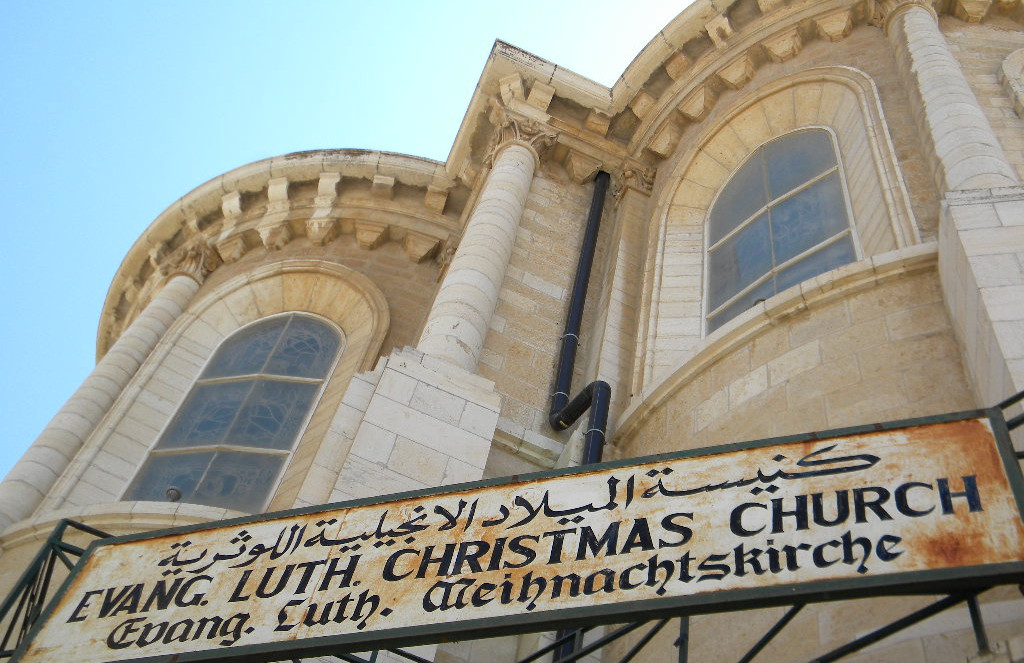 Dec 16: Celebrate Christmas with the People of Bethlehem
Join the indigenous Christians of Palestine for the 11th annual live Christmas Simulcast Service between Christmas Lutheran Church in Bethlehem, Palestine and Washington National Cathedral on December 16 at 9:30 a.m. EST. The joint service have choirs, readings, and carols, in English and Arabic. Find the simulcast service here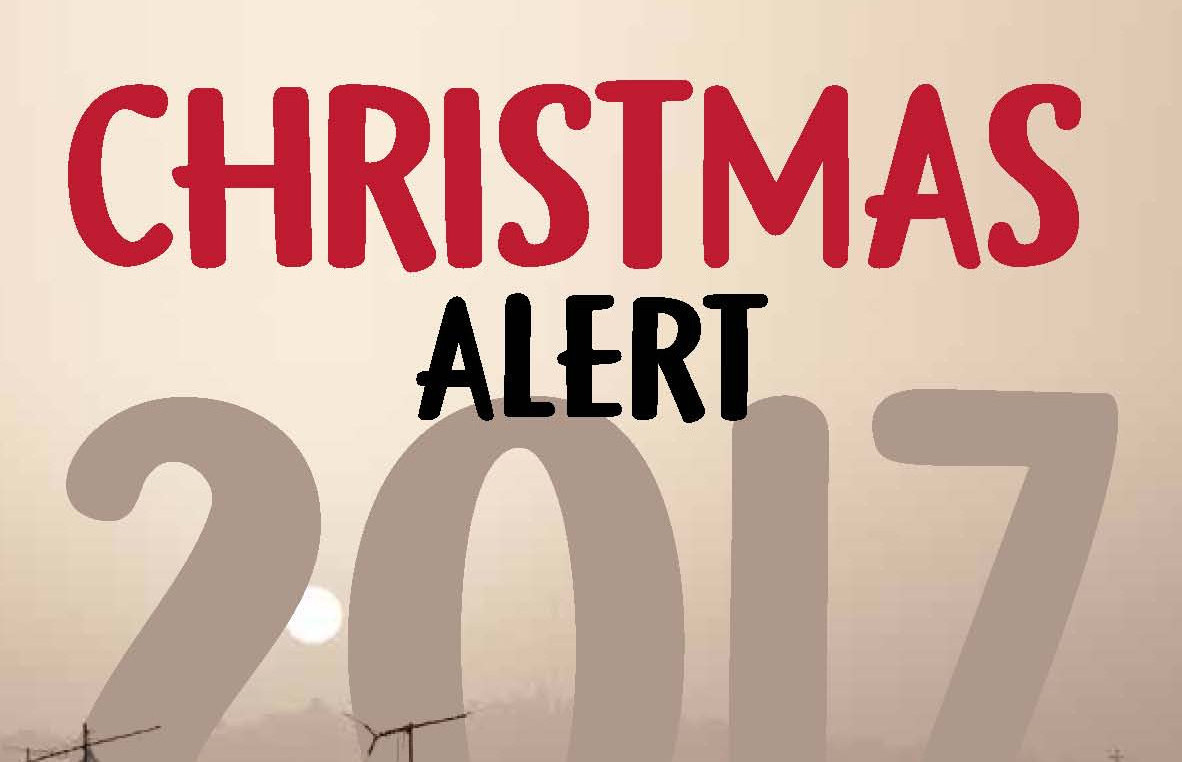 Kairos Palestine Christmas 2017 Study
This year, their Advent Devotional Study raises awareness of what has happened to Bethlehem since the Balfour Declaration, to encourage churches around the world to act. Share this rich resource from Palestinian Christians widely during Advent 2017! GET THIS RESOURCE
Time to Start Planning Your 2018 Trip
Make 2018 the year you will visit (or return to) the extraordinary Holy Land. It is not too soon to make plans to join one of the life-changing tours being offered in 2018. There are coming up in the spring, summer, and fall. These recommended tours include key historical and biblical sites AND opportunities to meet Palestinians and Israelis, learn from them about the current situation, and come home equipped to be an effective peacemaker. See recommended tours on our website!
Am I "all in"? Paula Roderick reports on the JVP National Members Meeting, which she attended on behalf of UMKR. Excerpt: I did not envision - and I doubt that the JVP organizers even envisioned - such a ferocious, sad, powerful, joyous, moving closing plenary. READ MORE
Letter to UK Prime Minister: Rev. Alex Awad of the UMKR Steering Committee published an open letter to Prime Minister Theresa May about the 100th Anniversary of the Balfour Declaration and Britain's role in the last century of suffering for his people. READ MORE
A retired missionary, church pastor, and dean at Bethlehem College, Alex Awad is also an accomplished speaker and educator. He has been traveling frequently this year to dozens of events and meetings throughout North America, from Oklahoma to Alberta, Canada, speaking with United Methodists, other denominations' events, and the general public. Contact us if you would like to inquire about Alex coming to your area: info@kairosresponse.org.
We are in this together UMKR activist Judith Polson reports on the conference A Call to Action: Black and Palestinian Liberation. In April this year, I drove over 100 miles from South Carolina to Atlanta, Georgia, to attend an event that organizers claimed was "not just another conference", and it did not disappoint! READ MORE
10 Weeks in Palestine: J.R. Atkins, UMKR activist and seminary student at Emory's Candler School of Theology, spent a big part of his 2017 summer in Palestine. In his blog, he shares his experiences and the lessons he learned from mission work and the Palestinian people he came to know. READ MORE
The Des Moine, Iowa conference - UMKR provided funding for the conference "Unheard Voices from the Heart of Palestine," organized by UMKR activist Christine Anders, Minister of Discipleship at First UMC of Des Moines, and presented at her church for 75 attendees. Keynote speakers were Rev. Naim Ateek and the eminent political analyst, Phyllis Bennis, a Fellow at the Institute for Policy Studies in Washington, D.C.
Naim Ateek's address "When Religion Becomes Part of the Problem" is here on Youtube. Phyllis Bennis' address "Palestine and the US in the era of Trump" is here on Youtube. Attendees appreciated both speakers' depth of knowledge, expert presentation of facts and passion for justice. The afternoon schedule included a diverse panel discussing "Faith Perspectives on the Land." The conference also featured three breakout sessions on: Gaza, Occupation 101 - an introduction to the Israeli occupation, and the No Way to Treat a Child Campaign.
MORE FROM IOWA: Christine Anders reports there was a huge demand for UMKR's Quick Facts sheets at a local retirement community where she spoke to a group of 50 in August about a just peace for Israel/Palestine. Christine will be leading a tour of the Holy Land in spring 2018 - see details of her trip and more 2018 recommended tours we have on our website.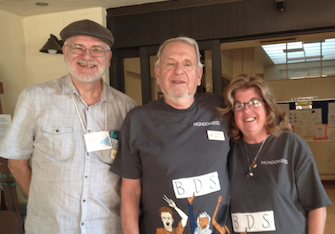 Left to right: Rev. James Dwyer, Rev. DarEll Weist (Conference Registrar; UMKR and UMHLTF), Rev. Diane Kenney, all UMC clergy.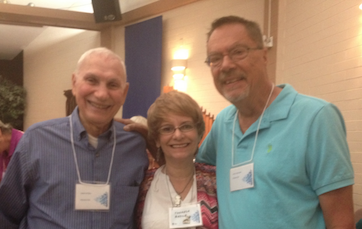 Left to right: Rev. Naim Ateek (Sabeel), M. Theresa Basile (UMKR and UMHLTF,) Rev. Donald Wagner (FOSNA).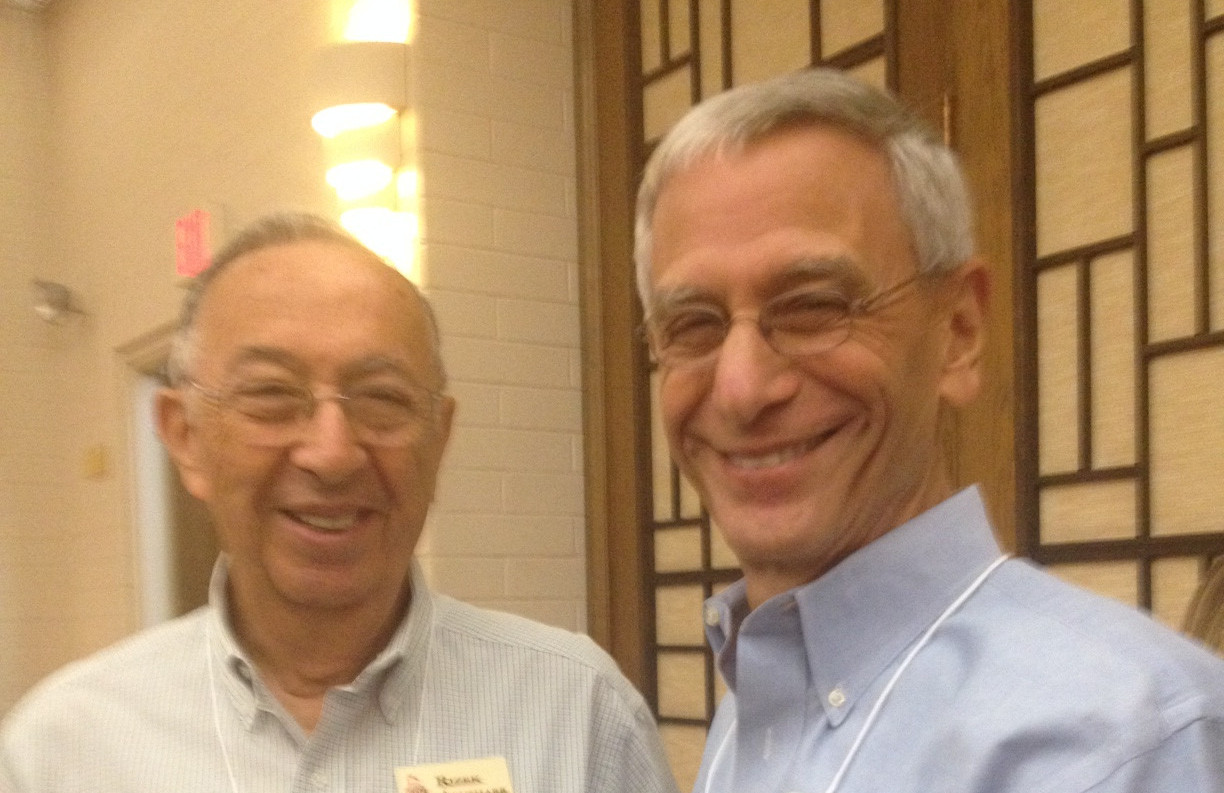 Left to right: Rizek Abusharr, Nobel Peace Prize nominee; Mark Braverman (Kairos USA)
The Claremont, California conference - Rev. DarEll Weist, UMKR activist and member of the Cal-Pac Holy Land Task force, was the Registrar for The Rosemary Radford Ruether Conference for Justice and Peace in Palestine/Israel. That conference title was not just a titular honor for an appreciated colleague. The entire conference was permeated with Ruether's extraordinary body of theological work and the courageous activism that theology informed in herself and generations of others. It was fascinating to hear how much these eminent speakers owed to Ruether's influence. The excellent lineup of speakers included Mark Braverman, Donald Wagner, Marc Ellis, Mae Elise Cannon, and Naim Ateek.

During lunchtime, conference participants engaged in a lively room-wide discussion on the question of the two-state solution....
A much appreciated feature of this conference was the unprecedented amount of free time allowed for conversation, from half an hour to an hour after every speaker....
along with the impressive offerings from the speakers, the productive use of technology for video conferencing and for a presentation on Reuther's life and career, the long-term planning and publicity that brought together such a full and diverse audience (150-200 people): all in all, I would have to say that this was the best conceived and organized conference that I have attended in many years.
Following are some notes from each speaker's address, in the order they were delivered. READ THE ARTICLE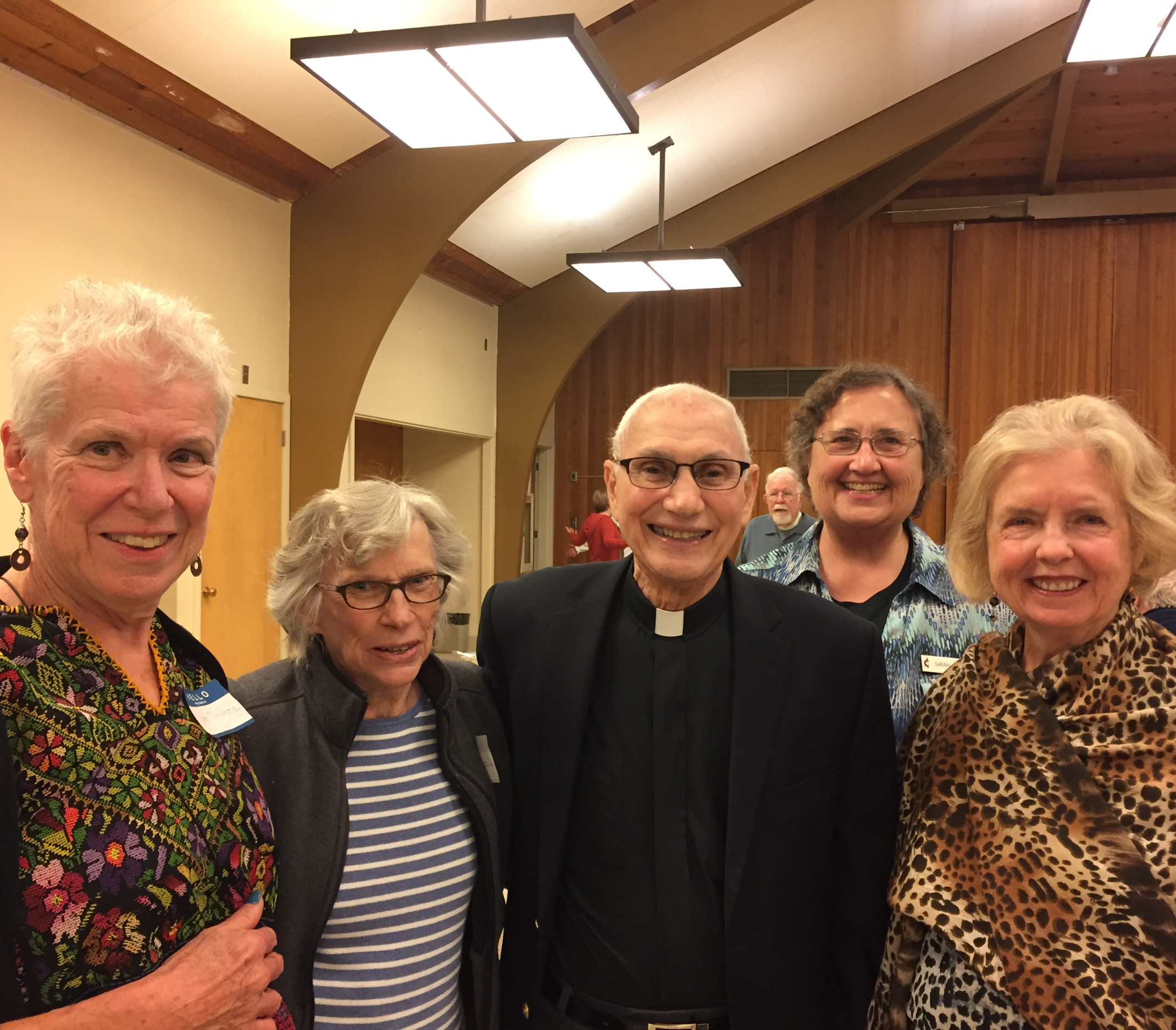 Photo, from left to right: Dee Poujade, Liz Jacob, Rev. Naim Ateek, Sarah Baker and Betty Cobb. Dee, Liz and Betty are United Methodist activists serving on the Holy Land Task Force of UMC Oregon-Idaho Conference; Sarah is coordinator of Canaan Fair Trade at First UMC Portland.
The Portland, Oregon conference - UMKR Steering Committee member Dee Poujade worked with an ecumenical FOSNA team in Portland to present the two-day conference, A Biblical Look, hosted by her church, First UMC of Portland in October. Other participating groups included Episcopalians, United Universalists, Occupation-Free Portland, Jewish Voice for Peace (JVP), and Canaan Fair Trade.
In his keynote address at the Middle Eastern dinner, Ateek spoke on maintaining a Christian presence in the Holy Land in the face of the Israeli occupation and how the US community can help them.. He noted that many people, including Christians, are unaware that there has been a continuous Palestinian Christian community in Israel, East Jerusalem, and the occupied West Bank since the first century. Ateek also described the strong interfaith connections among Christians, Jews, and Muslims working for justice and peace in the face of ever present challenges.
The Case for U.S. Sanctions on Israel: UMKR Steering Committee member M. Theresa Basile participated in a 3-part panel presentation on this topic in November, in Los Angeles. Jeff Warner of LA Jews for Peace began by making a case for the existence of an apartheid regime today in Israel/Palestine, followed by Dick Platkin, board member of ICAHD-USA, who presented detailed analysis of why and how the U.S. government can apply similar criteria and restrictions to Israel as it did when sanctioning South Africa in the 1980's. Basile then presented current political advocacy with the U.S. Congress, including the monthly Third Thursday alerts from the Faith Forum and resources from US Campaign for Palestinian Rights and featuring the most recent development: the bill introduced in Congress in Nov. 2017, The Promoting Human Rights by Ending Israeli Military Detention of Palestinian Children Act (see more in the story above: Justice for Palestinian Children).
Applauding our colleague: UMKR congratulates Steering Committee member Dr. Gloria Watkins Brown on the publication of her book: Through It All: A Compilation of Short Stories Based on Lived Experiences. A faith journey is shared through stories of the author's experience in overcoming illness, dire poverty, domestic violence, grief, and racism by depending on God's grace and mercy. See it on Amazon
UMKR is an international grassroots peace movement of laity and clergy in the United Methodist Church. We are responding to the Palestinian Christians' urgent call, in Kairos Palestine: A Moment of Truth, for effective action to end the Israeli occupation and achieve a just peace in the Holy Land. UMKR seeks – through nonviolent action and in partnership with our Palestinian sisters and brothers in Christ – freedom, justice and equality for all Palestinians and Israelis. Learn more about UMKR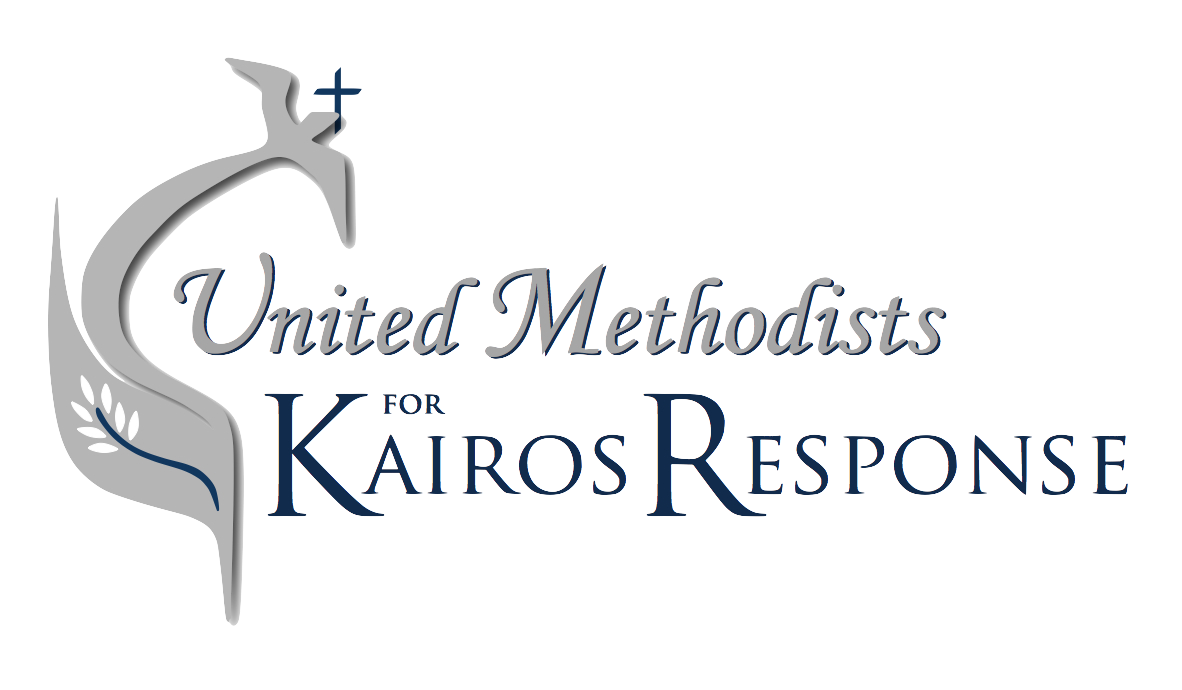 You have received this email because you have taken action with UMKR in the past or have signed up for our news and action.
If you would like to Unsubscribe or make any other changes, just click "Manage Subscription" below.
Our email address: info@kairosresponse.org
Our website: www.kairosresponse.org
Mailing address, general correspondence:
Rev. John Wagner, 120 South Broad Street,
Middletown, OH 45044
Mailing address, donations and financial:
William P. Aldrich, 42 Gaspee Point Drive,
Warwick, RI 02888
Please make checks payable to our fiscal agent:
Open Table of Christ UMC.
Write on the memo line: UMKR