In this Issue
▶︎ Digital Events and Activities
▶︎ Opposing and Dismantling Racism
▶︎ Israeli Annexation of Palestinian Land
▶︎ COVID-19 in Palestine
Digital Events & Activities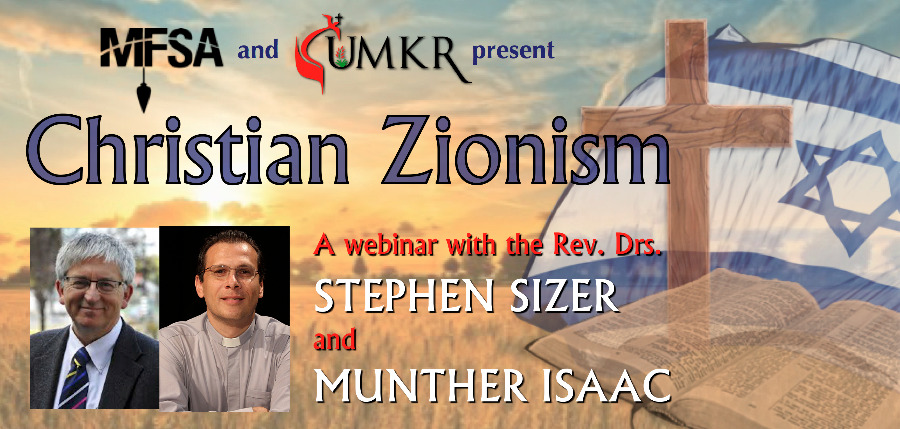 A Webinar on Christian Zionism
Wednesday, 12 August 2020
10am PT / 1pm ET (US, Canada) / 6pm London / 8pm Palestine
MFSA and UMKR present two recognized authorities on Christian Zionism, a disturbing political theology embraced by millions of Americans who now have a tremendous influence on US foreign policy with regard to Israel and Palestine.
Our speakers will help us understand the theology of Christian Zionism, why it is an inaccurate interpretation of Scripture, how it is harming Palestinian Christians and the entire Middle East peace process, and how to counter this theology in our churches.
Register here: www.tinyurl.com/CZ-webinar
OUR SPEAKERS: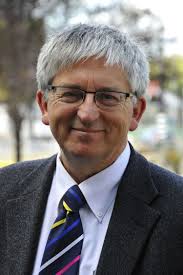 Rev. Dr. Stephen Sizer is ordained Anglican clergy and a celebrated authority on Christian Zionism. His books include: Christian Zionism: Roadmap to Armageddon and Zion's Christian Soldiers: The Bible, Israel and the Church. In 2006, he co-authored the "Jerusalem Declaration on Christian Zionism" for the Patriarchs and Heads of Churches in Jerusalem.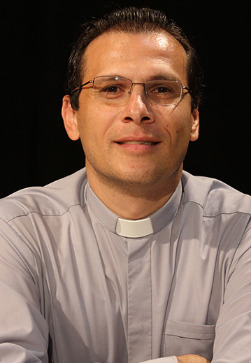 Rev. Dr. Munther Isaac is Academic Dean of Bethlehem Bible College and pastor of Christmas Evangelical Lutheran Church in Bethlehem, Palestine. He is the author of From Land to Lands, from Eden to the Renewed Earth: A Christ-Centered Biblical Theology of the Promised Land and The Other Side of the Wall: A Palestinian Christian Narrative of Lament and Hope.
Hosted by Bridget Cabrera, Executive Director,
Methodist Federation for Social Action (MFSA);
Moderated by Rev. Sara Webb Phillips,
UMKR Steering Committee Member
Reserve your space!
www.tinyurl.com/CZ-webinar
The UMKR Webinar Series in 2020
Our webinars have helped our many in our movement stay focused on justice work and keep connected with one another and with the Palestinian people during this extraordinary time of the COVID-19 pandemic. We have recordings of our previous webinars on our webiste:



Responsible Tourism in the Holy Land
with Janet Lahr Lewis, Rev. Joan Deming & Elias Ghareeb
8 July 2020: See it here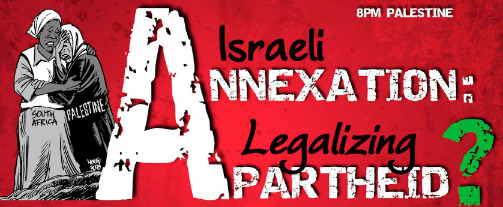 Israeli Annexation: Legalizing Apartheid?
with Jonathan Kuttab and Dalit Baum
10 June 2020: See it here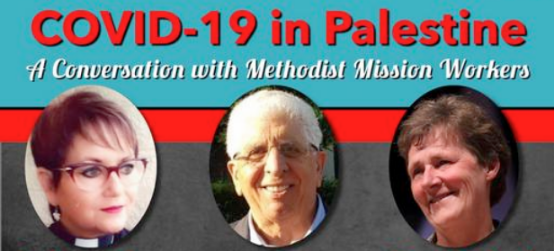 Covid-19 in Palestine:
A Conversation with Methodist Missionaries
13 May 2020: See it here (scroll down that page)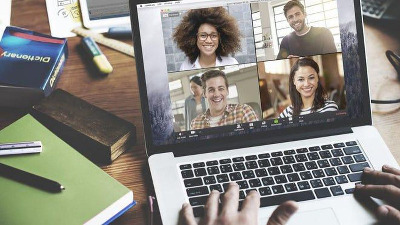 More Ways to Stay Connected and Involved
Want more ways you can connect with fellow activists, learn from organizers and scholars, and work for justice? See lots of events right here
Find many digital events posted on our website, including virtual conferences, films with discussions, and webinars from many organizations.
And keep checking back: we will be adding more when we receive word of them, which is sometimes just a few days before the event.

Most events are focused on the movement for Palestinian rights, like a big one in mid-September: AMP's Virtual Advocacy Day. Don't miss Sabeel's Kumi Now series on the right side of that page.

We also have some events on other timely issues, like The Black National Convention presented by the Movement for Black Lives this month.
See them all at Events during COVID-19.
You should also check out Learning Activities in our Dismantling Racism section: see more about those below...
Opposing & Dismantling Racism

UMKR Endorses BMCR Call to Action,
Pledges Partnership in BIPOC Rising
July 30, 2020 – United Methodists for Kairos Response (UMKR) wholeheartedy endorses the eloquent Call to Action issued by Black Methodists for Church Renewal (BMCR) in response to recent events in the United States, including the deaths of George Floyd, Breonna Taylor and Ahmaud Arbery. We call on all United Methodists to join us in taking this powerful statement to heart and taking action on the measures BMCR has put forth.
Both the Biblical values we embrace and the Christian principles set forth by the United Methodist Church have taught us to recognize racism, individual and systemic, as sin. We know it is our responsibility to identify, oppose, and strive to eradicate this sin and heal this brokenness wherever it arises: in ourselves, in our movement, in our church, and in our institutions and societies.
The UMKR Steering Committee commits to pursuing the long-term work of identifying and dismantling racism on multiple levels, beginning with ourselves and our movement. As we engage in that work, we pledge to hear the voices and acknowledge the leadership provided by Black people, indigenous peoples and other people of color, within our denomination, in our local communities, and around the world.
We recognize the urgent need to learn the unique history and current conditions of anti-Black racism in the United States and to give our continual attention to actions and campaigns that address this specific brand of racism, which is so deeply entrenched in American society and appears in many other societies as well.
At the same time, UMKR regards this particularly virulent strain of racism through a wider, intersectional lens. We have long appreciated the historic and ongoing solidarity – drawn from their shared experiences – between Black Americans and the Palestinian people. That relationship continues today, with the profound statements of solidarity in 2020 that have come from Palestinians in the Holy Land and the diaspora.
We expect to see that solidarity growing ever stronger, within our church and throughout the world, as Blacks, indigenous peoples, and people of color rise up to reject "the global order of domination manifested in racial, economic, cultural, and ecological oppression"** and to claim their God-given, inalienable rights. UMKR will earnestly strive to be a faithful partner in this rising.
____________________________
**From "Cry for Hope: A Call for Decisive Action" issued by Kairos Palestine and Global Kairos for Justice, 1 July 2020.

See this statement on our website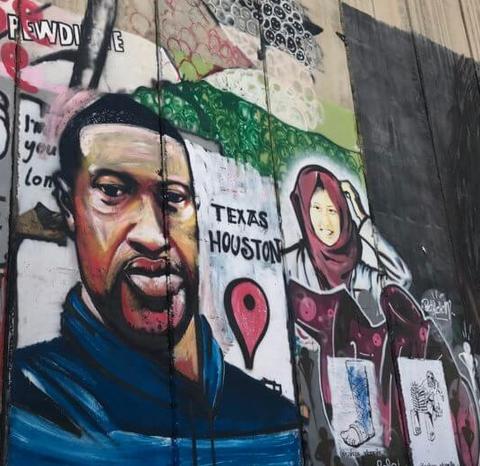 A Global Outpouring of Solidarity
As we know, the horrific video of George Floyd's death at the hands of a Minneapolis policeman set off a wave of action across the United States and around the world, an unprecedented swell of outrage over systemic racism in our societies. (Photo: George Floyd's likeness has been painted on the Separation Wall - sometimes called the Apartheid Wall - that Israel has built illegally in the West Bank.)
These moving expressions of solidarity from Palestinians and others around the world are compelling and well worth seeing. We have collected:
– statements from Palestinians groups and leaders,
– from Palestine Advocacy Groups, and
– from many United Methodist agencies and leaders.
___________________________________________
Featured here two key Palestinian statements:

Black Lives Matter - A Declaration of Solidarity
Statement from Kairos Palestine, the movement of Palestinian Christians
Love is seeing the face of God in every human being. Every person is my brother or my sister. However, seeing the face of God in everyone does not mean accepting evil or aggression on their part. Rather, this love seeks to correct the evil and stop the aggression. (Kairos Palestine: a confession of faith and call to action from Palestinian Christians, 4.2.1)
Kairos Palestine expresses its unequivocal support for the Black Lives Matter movement and everyone working for racial justice in USA, the demands of which have resonated in communities around the world. The movement has opened an opportune moment—a kairos moment—for citizens in the United States and people of faith and civil society around the world to name and address places of systemic racism, economic inequality, food deprivation, lack of access to health care, and state-sanctioned violence that strip human beings of their dignity, equal rights and far too often their lives.
See the full statement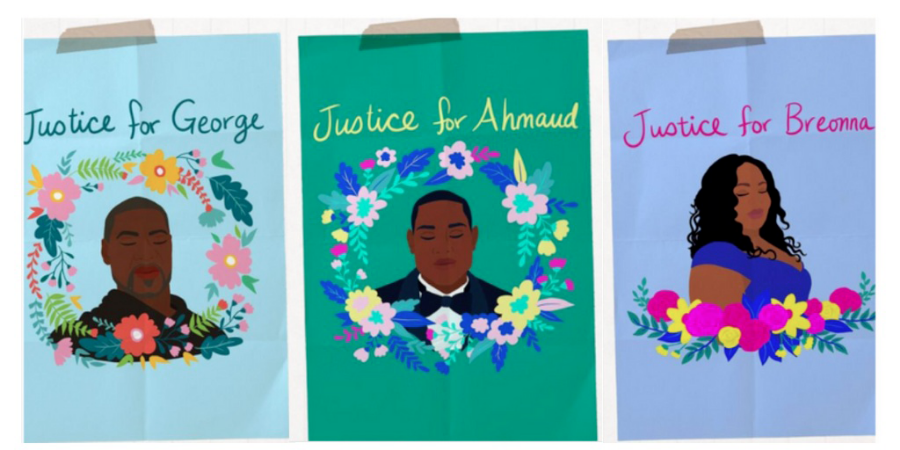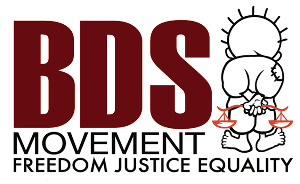 We can't breathe until we're free!
Palestinians stand in solidarity with Black Americans
Statement by the Palestinian BDS National Committee
"The Palestinian BDS National Committee (BNC), the largest coalition in Palestinian society that leads the global BDS movement, stands resolutely in solidarity with our Black brothers and sisters across the US who are calling for justice in the wake of the latest wave of insufferable police murders of Black Americans, including George Floyd in Minneapolis, Tony McDade in Tallahassee, and Breonna Taylor in Louisville.
"The growing protests by "the unheard" against police brutality in the US are fundamentally an uprising against an entire system of racist exploitation and oppression, exacerbated and nakedly exposed by the Covid-19 pandemic and its disproportionate toll on African Americans. This system is organically connected to the crimes perpetrated by US imperialism against peoples of color worldwide and rooted in the violent, racist and colonial foundation of the US." See more of this powerful statement - and find it in French and Spanish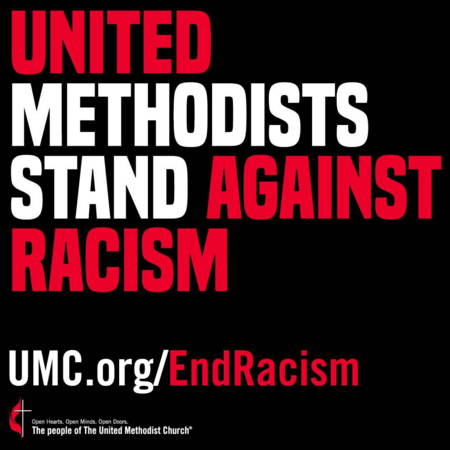 Dismantling Racism: Campaigns and
Learning Resources
UMKR has a new section on our website for Solidarity and Intersectionality. While that section will grow over time, the first subject we've addressed is Black-Palestinian Solidarity: you will see some thought-provoking items on that page.

Also in that section, we have brought together United Methodist antiracism resources and activities from across the denomination: United Methodist Women and the General Boards of Church & Society, Religion & Race, and Discipleship.
~ What does the United Methodist Church has to say about racism? See excerpts from the UMC Constitution, our Social Principles and our Book of Resolutions.
~ Resources for and about children include articles of advice and recommended kids books, so we can help children in our lives and communities with this difficult subject.
~ Check out some of the videotaped sermons about recent events in the US and the bigger issues they concern.
There are more materials to discover: See the UMC antiracism resources
Also in Dismantling Racism Resources:
• A list of recommended books for adults: we've selected the most frequent ones appearing in many groups' resource lists.
• Don't have time for a book? See the articles we have collected.
• Activities in that collection can help us learn about these issues in different ways, with virtual book clubs and personal activities.
• The podcasts we have collected include Codeswitch from NPR, Intersectionality Matters from the African American Policy Forum, the remarkable "1619 Project" created by the New York Times, and Scene on Radio: Seeing White, from Duke University. Find them here
The purpose for learning: Learning about racism is not an end in itself; each one of us has a responsibility to oppose and eradicate racism in ourselves, our institutions, and our society.
Our website also has a collection of Actions & Campaigns, with many of the leading efforts in the U.S. we should know about – such as Reparations for African Americans – as we consider how we will become part of the solution to systemic racism. Go to Actions and Campaigns
Israeli Annexation of Palestinian Land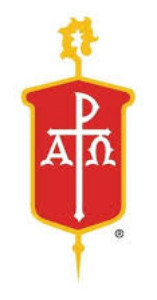 President of United Methodist Bishops Joins Letter Opposing Israeli Annexation
Over 2 dozen religious leaders wrote to the U.S. Congress, opposing Israeli annexation of Palestinian land and, most significantly, asking Congress to "wield its power of the purse" – referring to the roughly $4 billion in annual U.S. aid to Israel – to prohibit any tangible U.S. support for that annexation. See the letter and signers
________________________________________________________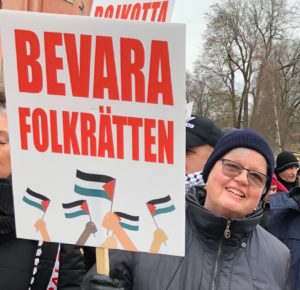 Around the World, Christians and Other Faith Communities Stand Against Israeli Annexation
See the global statements collected by our partner, PalestinePortal.org.
________________________________________________________

WHAT does formal Israeli annexation of Palestinian territory mean?
WHY has it raised so much alarm, considering all the other things Israel has done?
WHAT are the latest developments in this looming threat, and what is expected now?
HOW are government leaders in the US and around the world responding?
Find the answers to these questions and more on our website at Annexation Watch.
________________________________________________________
The Dire Consequences of Israel's Coalition Government
Statement from Kairos Palestine
"The board of Kairos Palestine raises an alarm regarding the consequences of the third failed Israeli election in less than a year. The resulting coalition entered on April 20, 2020, combines two of the most right-wing parties—Bennie Gantz's Blue and White and Benjamin Netanyahu's Likud—in a deal that directly threatens Palestinians' freedom, health and human rights.
Described as an "emergency government" to address the impacts of COVID-19, and under the cover of a so-called "coronavirus cabinet," the State of Israel is empowered to continue its policies of home demolitions, closures, arrests, child detention and settler violence.
See their statement and UMKR's Background for the issues they raise: CLICK HERE

Justice advocates are 'essential workers'
Palestinians trying to survive under occupation and siege in the West Bank and Gaza – and those living as second-class citizens within Israel – are among the most endangered populations in the world during the COVID-19 pandemic.
Palestinians in the occupied territories have much fewer medical resources and facilities than Israel and most of the world, and their economy was already on life-support before the pandemic began. Though it seemed that both Israelis and Palestinians had gotten through the worst of the pandemic, both populations have experienced a strong resurgence of COVID-19 in recent weeks.
While the world's attention is distracted and Palestinians are living under quarantine, the Israeli government has been stepping up the destruction of Palestinian communities and illegal settlement expansion. Israeli settlers' violent attacks in the West Bank are also alarmingly on the rise, since the pandemic began.
In our recently updated COVID-19 section, you will find:
NEWS & COMMENTARY on Covid-19 in Israel/Palestine
News and analysis of what is happening to Palestinians and Israelis during this pandemic and how their leaders are dealing with it. See the latest news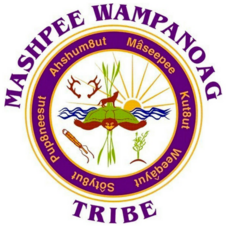 ACTION for Palestinians and others
Campaigns for Palestinian rights and intersectional issues that you can support right now: Find campaigns here

EVENTS during Covid-19
Film screenings, interviews with political leaders, presentations by scholars virtual conferences for activists, and more, so you can connect with the Palestinians in the Holy Land and justice advocates around the world: See upcoming events

DIRECT AID for those hit hardest
Humanitarian and solidarity organizations alike are aiding Palestinians during the Covid-19 pandemic. We have some suggestions for where you could provide aid: See some ways to help now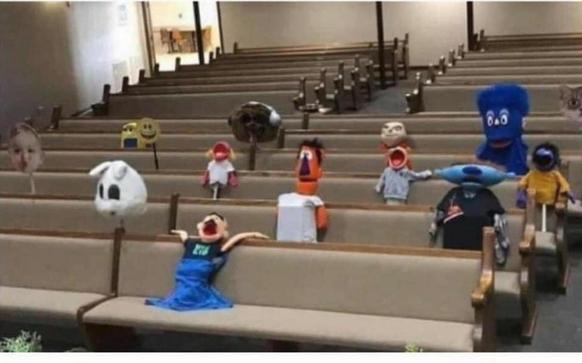 SPIRITUAL & PERSONAL SUPPORT
Prayers, Reflections, and Devotional messages written for the time of Covid-19, materials for personal Care to promote emotional health, and even a little Covid-19-related humor. See them all
An independent voice can speak truth to power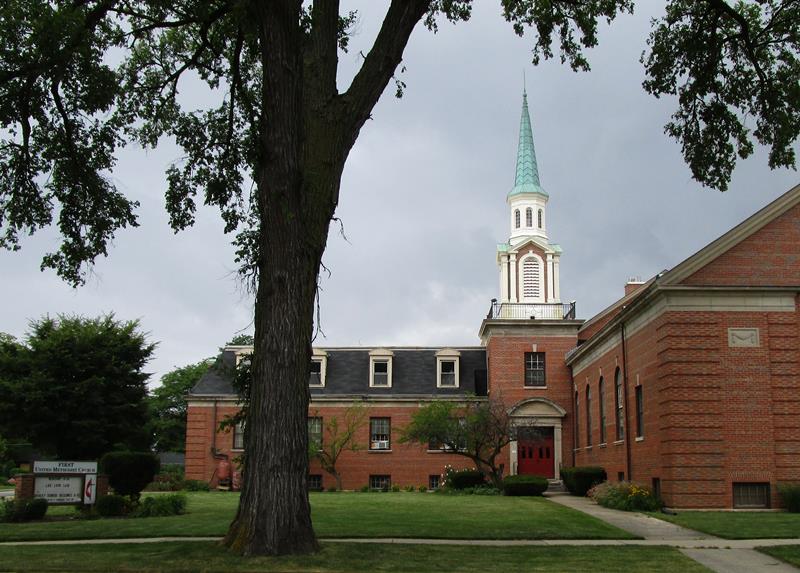 UMKR wasn't created by the United Methodist Church.
Our movement arose spontaneously from the grassroots of the church.

About two dozen laypeople and clergy – most of whom had never met – talked a lot on the phone and then flew to Chicago, to meet at the First UMC in Elmhurst, IL, in October 2010.
They had decided it was high time for United Methodists to do something concrete to help the Palestinian people achieve justice in their homeland.
Some kind of meaningful response to the Kairos Palestine document, the urgent call to action Palestinian Christians had issued 10 months before.
Something like getting our church to divest its considerable portfolio from occupation companies.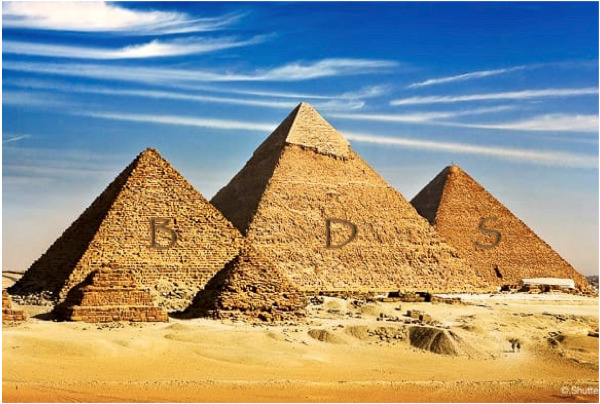 When those activists left the church in Elmhurst two days later, they hit the ground running – and UMKR has never stopped since.
In the decade that followed, we have seen LANDMARK boycott and divestment actions in the United Methodist Church.
Because UMKR is independent of the denomination, we are free to speak boldly TO the church, to educate and agitate in ways an official body couldn't or wouldn't.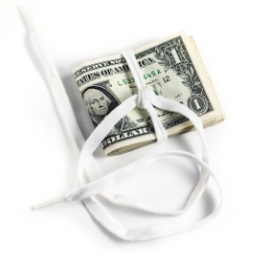 Being independent also means we do a lot of work on a "shoestring budget" and with wonderful volunteers.
But we do have some expenses, and they continue during the COVID-19 crisis.

We know this is a difficult time for many people, including financially.

However, if you find you are able to give a little to our work...
Consider this: start giving just $5 per month, and throughout the year, you'll be an active part of UMKR's vital justice work. You can end the donations at ANY time - it's really easy.
Or make a one-time donation, as much as you can manage today. No gift is too small, and it is ALWAYS appreciated.
Click the green button! It takes just a minute to make a one-time or monthly donation. You'll also find our address for mailing a check.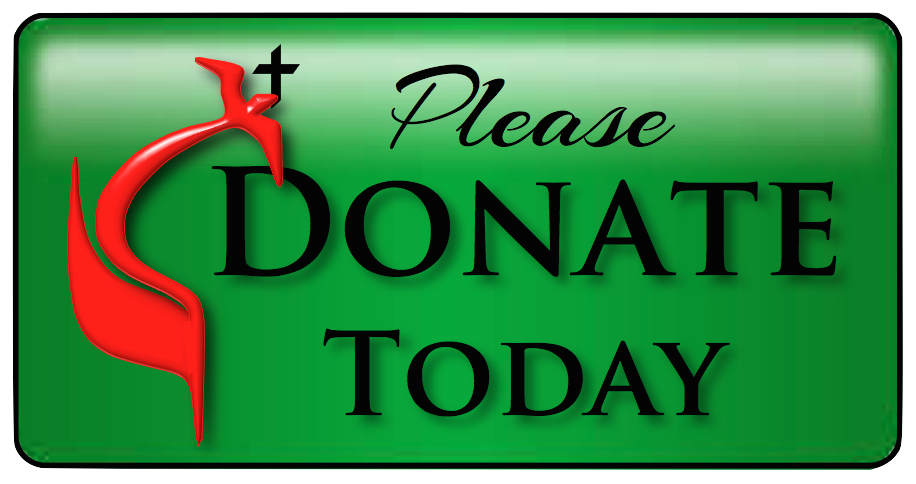 Was this email FORWARDED to you?
UMKR is an international grassroots movement of laity and clergy in the United Methodist Church. We are responding to the Palestinian Christians' urgent call, in Kairos Palestine: A Moment of Truth, for effective action to end the Israeli occupation and achieve a just peace in the Holy Land.
UMKR seeks – through nonviolent action and in partnership with our Palestinian sisters and brothers in Christ – freedom, justice and equality for all Palestinians and Israelis.
Learn more about UMKR
You received this email because you have taken action with UMKR in the past or have signed up for our news and action. If you would like to Unsubscribe or make any other changes in your subscription, just click "Unsubscribe" below.