For MUCH BETTER viewing, UMKR recommends reading this newsletter in your browser:
CLICK HERE!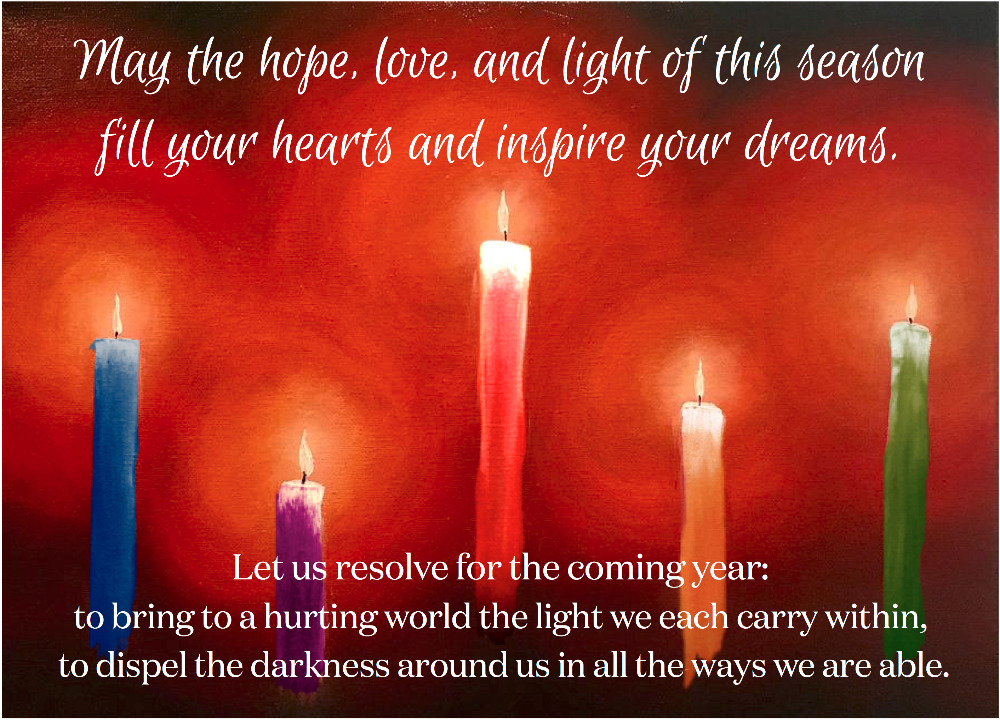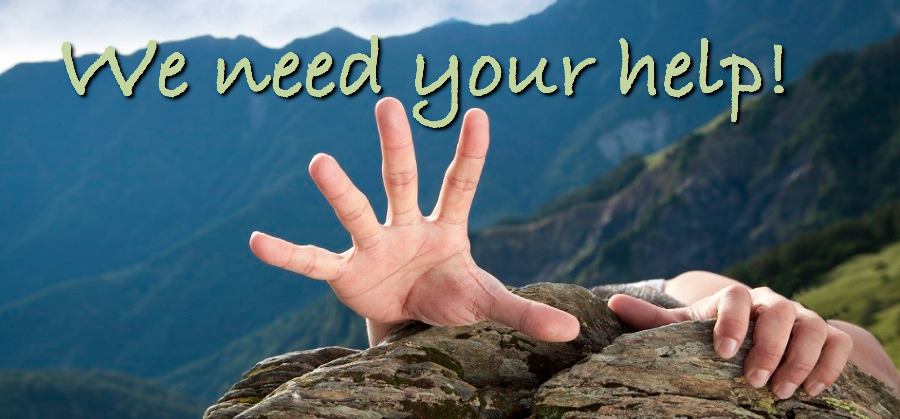 With limited resources and volunteer activists UMKR has had a remarkable impact in the United Methodist Church!
Our global denomination is one of largest in the US and the world. The UMC has the largest faith-based pension fund in the world. United Methodist Church policies and actions set a standard for other institutions and influence leaders in government and business.
We have our biggest challenge coming up soon, with the quadrennial UMC General Conference in May 2020. We truly need "all hands on deck" to influence the decisions to be made by delegates gathering from five continents.
We are an independent movement not funded by the church, so personal donations are the lifeblood of our work!

Please give as generously as you are able today, so our work can continue, and we can meet the huge challenges of 2020.

Consider a monthly donation, the most powerful way to sustain our work. It can be as small as $5 a month!
And know that EVERY DONATION, large or small, helps the cause.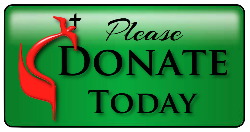 A Call to Action from Four UMC Leaders
As proud United Methodists and members of UMKR, we endorse this statement of solidarity [see below] and urge UMKR members and friends to sign on to this statement to show our support for the Palestinian people's struggle for freedom and justice and self-determination.
Dr. Martha Banks, Dr. Gloria Brown, Mark Harrison, J. Paula Roderick
_______________________

EVERYONE is invited to support this call with our signatures.
STATEMENT EXCERPTS:
Black people around the world have built solidarity with the Palestinian people.... this solidarity is not based on a common experience of oppression, but from a collective commitment to building a world free from oppression.... Black freedom fighters throughout history have reminded us that it is not hate, but a love for justice, that animates Black resistance.
The time is now for Black churches, clergy, faith leaders, and laypeople... to link arms with our Palestinian neighbors and their allies in the global movement for freedom and justice.
....We can no longer be silent amid one of the most pressing moral issues of our time. Silence in the face of injustice is sin.
_______________________
Black clergy, Black Christians, members of the Black community, and ALL OTHERS who agree with this statement are invited to sign. Take action:



September-December 2019 issue:
Call to Action: Black 4 Palestine Calls for Justice; Sign the Statement!
1. UMKR News: Appalling US Policy change; Kairos Palestine 10th Anniversary; The Gnat and the Camel; Crisis for UNRWA
2. UMC News: GBCS, Ecumenical Leaders Support House Legislation: HR 2407; Church Leaders to Trump: No Annexation
3. The Season: Kairos Palestine Christmas Resource; Simulcast Bethlehem Service; Shop Palestine! Don't Book with Occupiers
4. Partners' News: Episcopalians Divest; AFSC Summit in DC; 2 South African Churches Adopt BDS; USCPR, JVP, BDS, UNRWA 2019 reports
5. Holy Land Beckons: Plan the trip of a lifetime: over a dozen great tours in 2020; UMC Policy on Holy Land Tours; Guidelines Resource
Estimated Skim time: 6 min.
Skim time = read just the headlines and text in bold
For MUCH BETTER viewing, UMKR recommends reading this newsletter in your browser. Don't miss any of our news: CLICK HERE!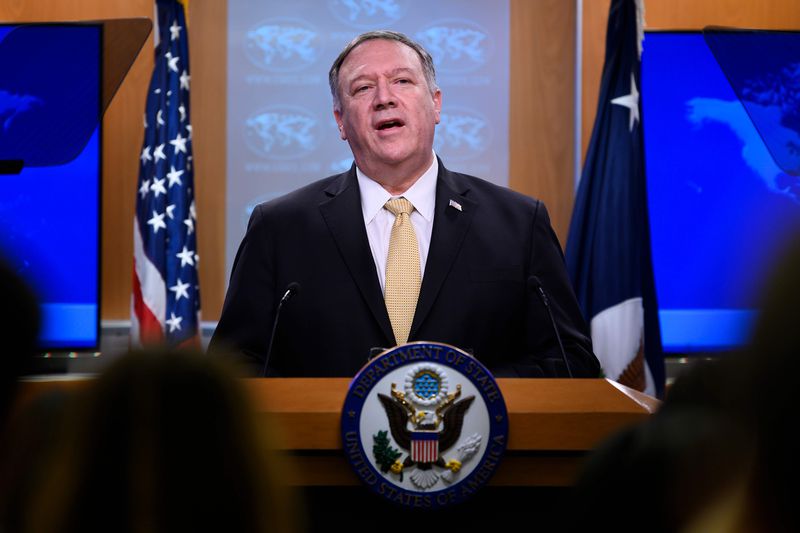 UMKR News
United Methodist Church: Opposing Israeli Settlements since 1976
On November 18, U.S Secretary of State Mike Pompeo shocked the world when he announced a radical change in decades-long U.S. policy, saying that the United States does not consider them to be "inconsistent with international law."

United Methodists in UMKR are appalled by the Trump administration's disgraceful reversal of long-standing U.S. policy on the illegality of Israeli settlements in the occupied Palestinian territories.
UMKR stands firmly on the irrefutable consensus of the international community: Israel's settlements egregiously violate decades of international law...."
See UMKR's press release, including: a GBCS tweet, the UMC's position, and why the settlements are illegal
MORE RESPONSES
The world responded in disbelief and outrage to the US announcement. Many other denominations and faith communities had strong statements of rebuttal - see those at Palestine Portal in Community News.

UMKR News
UMs in Palestine see "extraordinary discipleship" in bleak conditions
UMKR Co-chair Rev. John Wagner and four other United Methodists attended the back-to-back conferences of Kairos Palestine and Sabeel, held late November to early December in Bethlehem and Jerusalem.
The other United Methodists attending include 3 others (besides John) from the US: Bridget Cabrera, Executive Director of MFSA (Methodist Federation for Social Action), David Wildman, Middle East Area Liaison and Representative to the United Nations for the UMC's General Board of Global Ministries (GBGM), and Katie Reimer, a seminary student at Union Theological Seminary in New York City. Joining them from Canada is Linda Scherzinger, UMKR member and former GBGM staff.

We received a report of their early impressions during this trip. EXCERPTS:
So far our impression has been that the people here, both Christian and Muslim Palestinians, are very resilient but that optimism is fading fast. Their hope is a spiritual hope that comes from deep belief in God, and not from the events unfolding around them. There is little good news to report we're afraid.
....We in the US and many other countries bear responsibility for this injustice, and yet we were nevertheless warmly thanked for the efforts of UMKR and in particular the divestment from Israeli Banks by the United Methodist Church. This was gratifying to hear.
....Even though their children continue to be incarcerated, even though their young people continue to be shot, even though poverty and unemployment are at an all-time high, the level of Christian discipleship is extraordinary.
See the full message on our website
See more about the Kairos Palestine conference below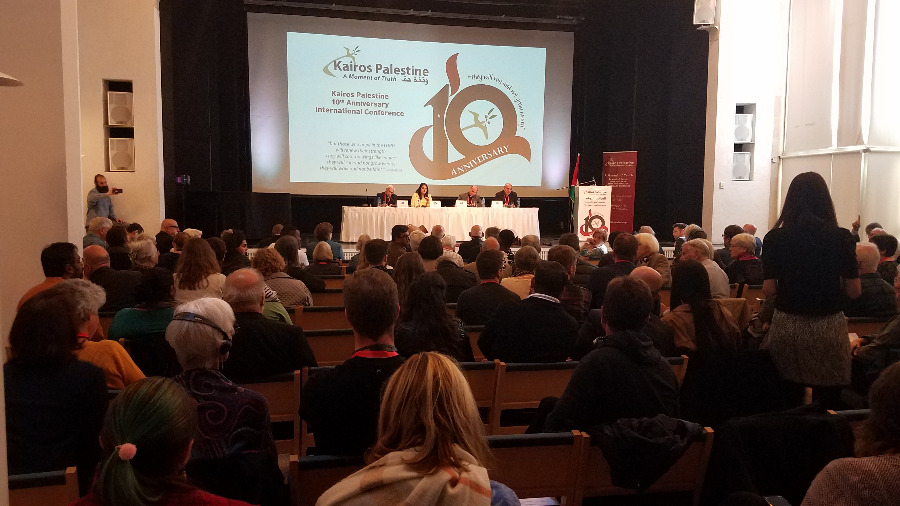 Kairos Palestine's 10th Anniversary
It has been a decade since the clarion call of the Kairos Palestine Document first reverberated around the world.
Today the movement has grown to include Christian movements in dozens of countries. Kairos Palestine commemorated this anniversary with an international conference held in Bethlehem on November 29th, with over 350 participants from over two dozen nations, including several United Methodists (see story above).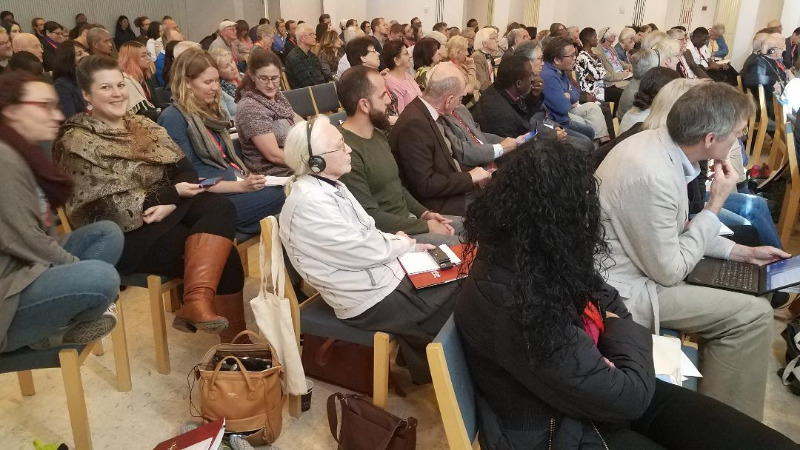 "They will run and not grow weary"
The Kairos Palestine Conference Statement and Call to action.

EXCERPTS:
Since the launch of "A Moment of Truth" ten years ago, life in Palestine has rapidly deteriorated under the illegal occupation by the State of Israel. The oppression is more aggressive and brutal.
….We are experiencing the continued dispossession of our land, our freedom and our human rights.
....While there have been strong, prophetic responses from the global Church….
For the most part, the global Church is failing us.
We are standing as if on the edge of a cliff, looking into an abyss.
….So, like those who stand watch upon the tower, we repeat our call and cry out again for your solidarity, your earnest prayers and your commitment to take action. Stand up and speak out in your own setting to insist on a just peace:
■ Vigorously defend the rights of Palestinians…[and] all forms of creative and non-violent resistance including BDS....
■ Recognize Israel as an apartheid state in terms of international law….
■ …include the occupation and injustices in Palestine and Israel as part of any interfaith dialogue;
■ …lead campaigns...to visit Bethlehem and other Palestinian communities in partnership with the Palestinian tourism sector…
See the full statement and call to action
___________________________________________________
Kairos Palestine: 10 Years of Prophetic Voice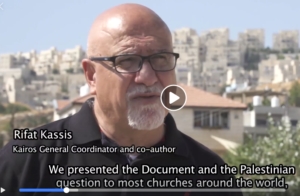 This 6 minute video presents the movement that grew from the Kairos Palestine Document, the meaning of this Kairos moment, what has been accomplished in the last 10 years, and Palestinian Christian leaders young and old. See the video on Facebook and SHARE
___________________________________________________



MFSA Advent Devotion Week 4
By Bridget Cabrera, Executive Director, Methodist Federation for Social Action (MFSA)
EXCERPTS:
Over Thanksgiving and the whole first week of December, I had the opportunity to attend the 10th Anniversary of the Kairos Document and the International Sabeel Conference in Bethlehem, Palestine….
…The use of religion to justify oppression is a manipulation of faith. Faith has always been held and developed by the marginalized and oppressed. For it to be used by the powerful to oppress the marginalized is in direct opposition to the Gospel.
Many people travel here to the Holy land to connect more with God by walking in the land where Jesus walked. As always I didn't see God in the building or the stone, nor did I see God in the historic sites. Frankly, the commercialization of the holy sites being a booming business is offputting. Where did I see God? In the eyes and the stories of the Palestinian people. A people living under oppression with no end in sight but who somehow continue to have hope and continue to work for justice. See this Advent reflection
___________________________________________________
Kairos Palestine's Conference was followed a week-long international gathering organized by Sabeel, presented in a unique format with visits to topical sites for a better understanding of conditions on the ground.
See thought-provoking reports on these dual conferences in Community News on PalestinePortal.org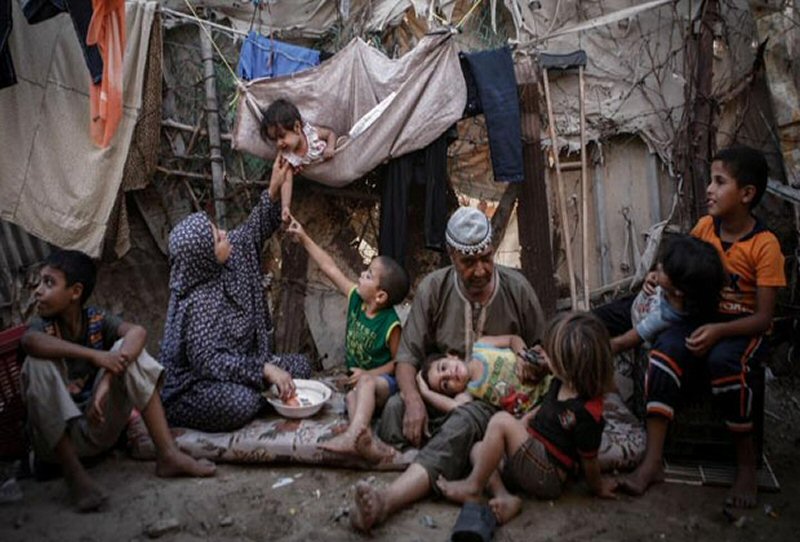 UMKR News
Attention Must Be Paid
This fall, UMKR has supported a campaign by PCAP (Palestinian Christian Alliance for Peace): calling attention to a humanitarian crisis for UNRWA. That is the UN agency providing desperately needed aid for millions of Palestinian refugees, in the West Bank, Gaza, Lebanon, Syria and Jordan.

In 2018, the United States terminated all its humanitarian assistance to the Palestinian people, including a huge portion of UNRWA's annual budget. This cruel decision has caused deep harm to a vulnerable population, especially refugee children.

▶︎ In the West Bank, food assistance is available for only 30% of those who qualify.
▶︎ In Gaza, housing aid is gone for tens of thousands who, due to Israel's blockade of Gaza, are still homeless from the devastating Israeli assault in the summer of 2014.
▶︎ There were even more severe cuts for hundreds of thousands of refugees in Syria and Lebanon.

TAKE ACTION:
SEE THE ALERT: You can help spread the word and/or donate!
UMKR News
The Gnat and the Camel
by Rev. Alex Awad, UMKR Steering Committee member and retired UMC Palestinian missionary
ISRAEL'S APOLOGISTS never seem to tire of pointing a finger of accusation at the Palestinian Authority (PA) with allegations that the PA persecutes Palestinian Christians. Hence, they say, the decline of the indigenous Christian population in the Palestinian territories.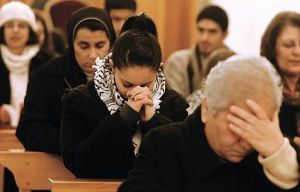 Jesus had words to describe such accusers: "You blind guides! You strain out a gnat but swallow a camel." (Matthew 23:24 NIV.)
The camel in the room is the occupation, and Israel's apologists want to shift blame from the massive crimes of the occupation to place the PA in the defendant's seat....
See the article
For MUCH BETTER viewing, UMKR recommends reading this newsletter in your browser. Don't miss any of our content: CLICK HERE!
United Methodist News
Palestine Through the Eyes of Children
by Mark Harrison, Peace with Justice Director, UMC General Board of Church and Society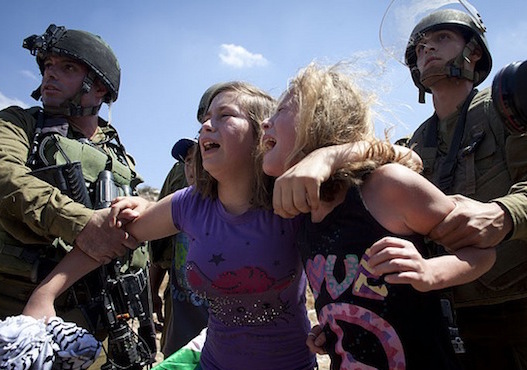 IMAGINE
Children created in God's image, boys and girls in Palestine experience violence, conflict and trauma every day....
Imagine their every movement restricted and crossing checkpoints and walls to get to school....
Imagine these tender souls denied access to health care services and left tortured....
Imagine these children arrested and detained in military court, denied access to basic freedoms and rights. See the full article
TAKE ACTION: At the end of that web page, see the GBCS call to support the congressional bill, H.R. 2407
United Methodist News
UMC Gen. Sec. Joins Ecumenical Letters to Trump and Congress
Christian Leaders tell Trump:
No Annexation of West Bank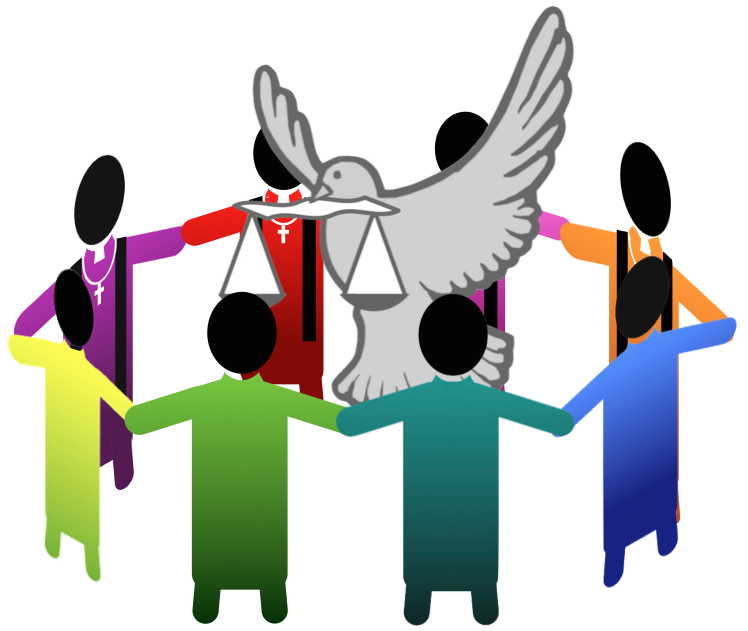 The Rev. Dr. Susan Henry-Crowe, General Secretary of the UMC General Board of Church and Society, joined over 20 Christian leaders in co-signing a letter to President Trump.

In anticipation of the long-awaited peace plan from Trump's administration, the leaders urged the President not to take unilateral actions that defeat that universal goal of peace, particularly not giving US support to Israeli annexation of the West Bank that Israeli leaders have threatened this year.
They also stated that Palestinian self-determination is "the most basic principle upon which Palestinians rightfully insist any future peace deal must rest." See the CMEP report including the full text of the letter



26 Christian Leaders Write Congress for Landmark Bill
In conjunction with the November 20th congressional briefing on HR 2407 and the military detention of Palestinian kids (see story below), the UMC's Rev. Dr. Susan Henry-Crowe, General Secretary of Church and Society (GBCS) joined over two dozen faith leaders who have sent the U.S. Congress a strong letter of support for H.R. 2407.
This is an encouraging sign of growing mainstream support for holding Israeli accountable for its violations of Palestinians' human rights.
The writers seek "to bring to light the ongoing trauma faced by Palestinian children detained by the Israeli military."

They also remind legislators of their "responsibility to ensure that U.S. policy and foreign assistance...prioritize concern for the most vulnerable, preserve and protect everyone's dignity, and conform with U.S. law." SEE THE LETTER

TAKE ACTION
Show your support for this action by church leaders with your signature!



For MUCH BETTER viewing, UMKR recommends reading this newsletter in your browser. Don't miss any of our content: CLICK HERE!
The Season
Kairos Palestine: Christmas 2019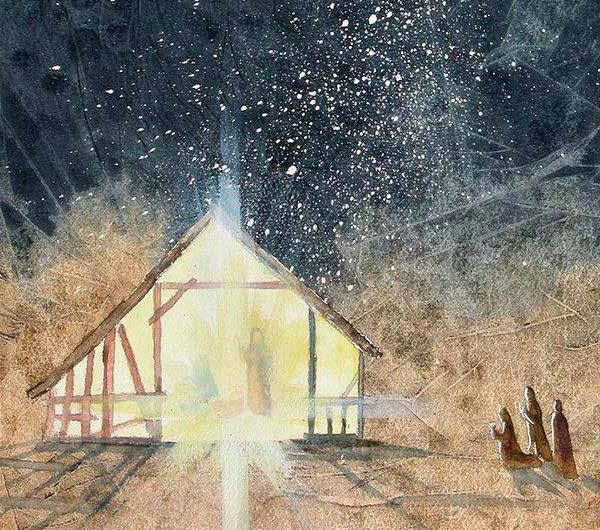 Kairos Palestine, the freedom movement of Palestinian Christians, has published its "Christmas Alert 2019."

With compelling content and beautiful graphics, this devotional and learning resource from Bethlehem brings a unique perspective to the season when we celebrate the birth of the Prince of Peace.

Use it to both to build Christian discipleship and raise awareness of what is happening today to Christ's followers in the land where He was born. Download it at the Kairos Palestine website, in English and other languages.
Simulcast Christmas Service with Christians in Palestine and US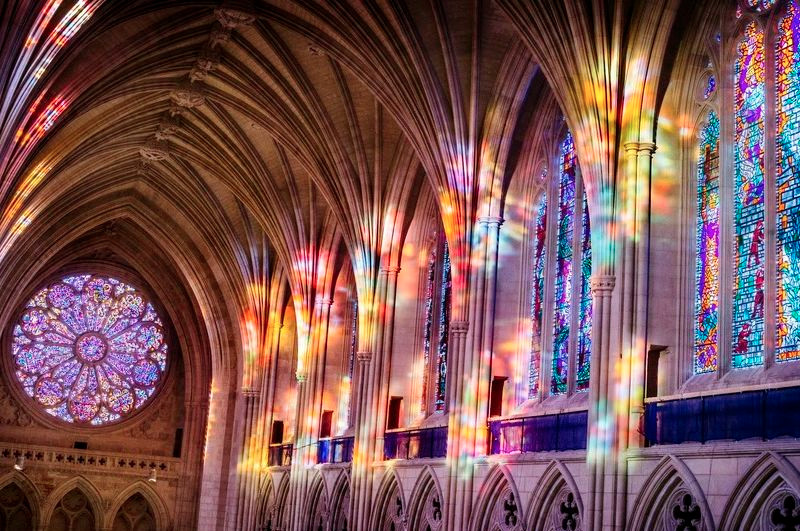 This month, congregations at Washington National Cathedral in DC and the Christmas Lutheran Church in Bethlehem held their 13th annual Simulcast Christmas Service, celebrating Christ's birth. In this service, readings, prayers and carols alternate in English and Arabic between Bethlehem and Washington.
Did you miss it? Watch the recorded service at the cathedral website (please note that the service begins about 18 minutes into the video)

The Season
Give Palestine!
Consider the fabulous food and crafts of Palestine, and unique and meaningful designs from Palestinian businesses in the diaspora.
Even if your holiday gift shopping is done for now, you can help the Palestinian economy all year long in a very tangible way and encourage appreciation for Palestinian culture or build awareness of timely justice issues.

Please note: UMKR does not promote any specific vendors and provides this information for our readers' convenience. You may find other sources your prefer.
Land of Canaan Foundation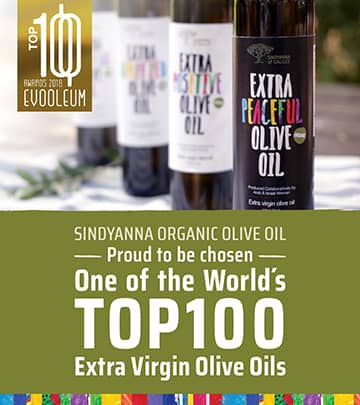 Delicacies from Palestine, the Land of Milk and Honey
Land of Canaan recognizes the priceless Palestinian agriculture and are committed to protect it, support it and make it sustainable for these hard-working Palestinian farmers. Empower Palestinian farmers to invest in a secure future for their communities. canaanusa.com/shop

Middle East Children's Alliance (MECA)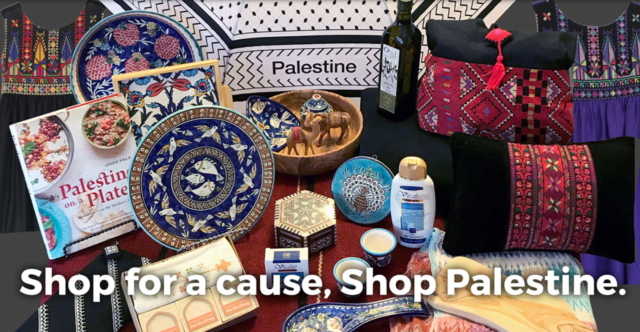 MECA has an extensive selection of products. As part of their work to aid Palestinian children and families, the Middle East Children's Alliance (MECA) buys and sells Palestinian crafts and goods to support the talented craftspeople in Palestine and protect their way of life. shoppalestine.org
Mondoweiss Holiday Gift Guide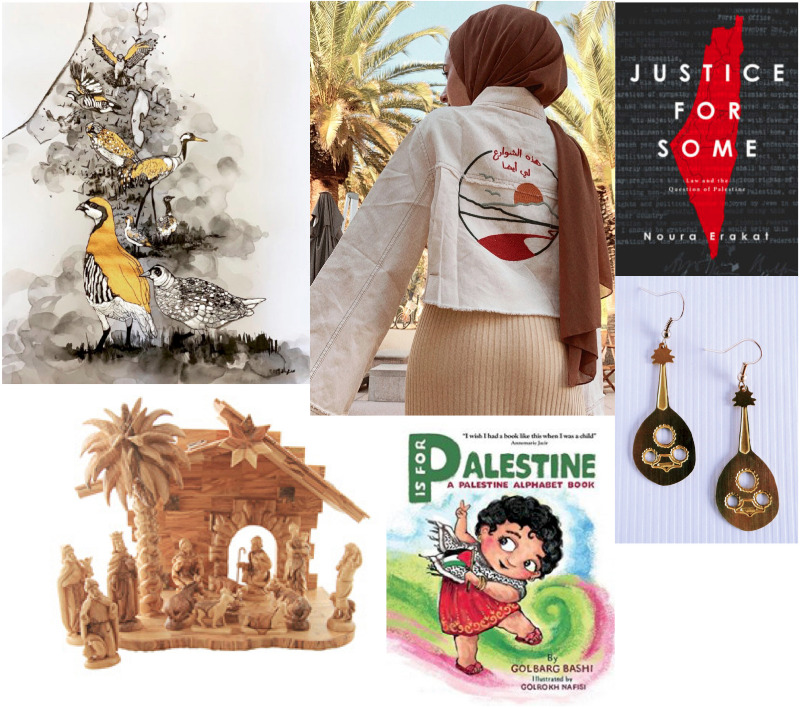 You will find diverse options in these recommendations for 2019, from excellent books for children and adults, to meaningful Palestinian-American fashion designs and beautiful jewelry with meaning. See the guide

PalBox
Support the Palestinian economy and Palestinian non-violent resistance with Palbox! Organic, fair trade Palestinian edibles, cultural items and Arabic calligraphy jewelry are delivered to your door quarterly. Save for yourself, share with your friends, or give as a gift to a loved one who shares your values of a free Palestine! palbox.org
Palestine Online Store
A diverse line of products, including handcrafts, books and films, foods, maps and posters, and more! Most are fair trade or supplied by cooperatives or families or progressive suppliers. Several benefit certain humanitarian projects in Palestine. palestineonlinestore.com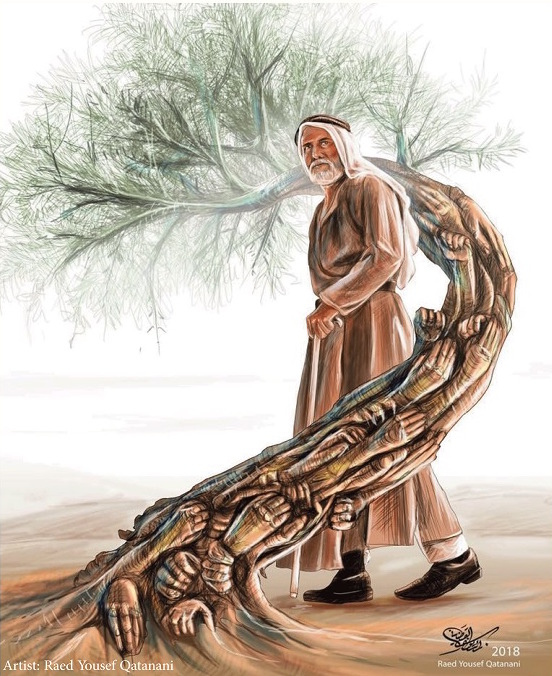 Resistance Art
Get the 2020 Calendar, with stunning original art!
PRODUCTS: Calendars, Books, Greeting Cards, Posters
Resistance Art is an initiative in Canada bringing the diverse and rich work of Palestinian artists to the world and raising funds to support cultural organizations in Palestine and the Diaspora. resistanceart.com
Sindyanna of Galilee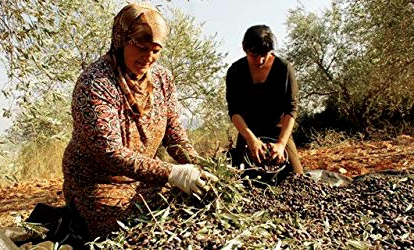 Sindyanna of Galilee offers a wide range of delicious award-winning foods, including extra-virgin olive oils, olive oil soaps, honey and za'atar. their fair-trade organic products support environmental friendly farming, sustainable agriculture, and women's empowerment.
They have two virtual stores on Amazon: one for the United States and another for Canada
_________________________________________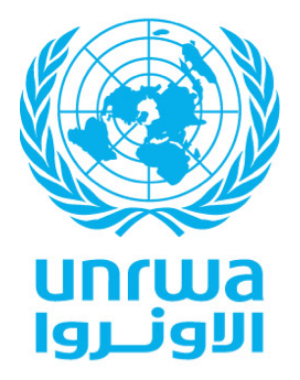 For a last minute gift, you may want to consider UNRWA, where you can directly help Palestinian refugees. See their special gift giving options here
The Season (and all year)
Don't Book with Occupiers
Don't Use Airbnb, Booking . com, Trip Advisor for Holiday seas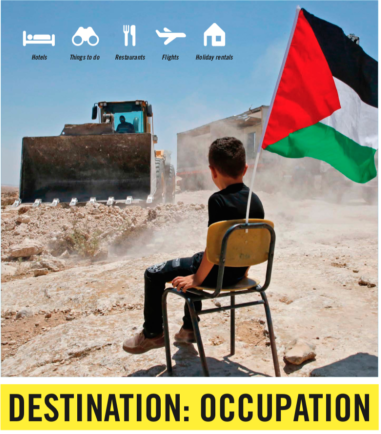 If you read the first story in this newsletter, you know the Israeli settlements are flagrantly illegal. They are also the cornerstone of the Israeli occupation and a gross violation of Palestinian rights.

Some travel services - namely Airbnb, Booking . com and Trip Advisor – don't care! They treat the settlements as though they are properties anywhere else in the world.

By listing properties and attractions in Israeli settlements, digital tourism companies are profiting from illegal colonization of Palestinian land and brutal ethnic cleansing of an indigenous population.
There is NO excuse for it, and people of conscience worldwide are holding these companies accountable, until they stop profiting from war crimes against the Palestinian people.

For holiday vacations and throughout the year, look for the substitute services that are available online when you take trips and book accommodations.

Learn more in this Mondoweiss article.
Watch Amnesty International's short video (90 seconds)
See an excellent report from Amnesty International.
Watch Human Rights Watch's video (3.5 minutes)
See the great Human Rights Watch report: Bed and Breakfast on Stolen Land.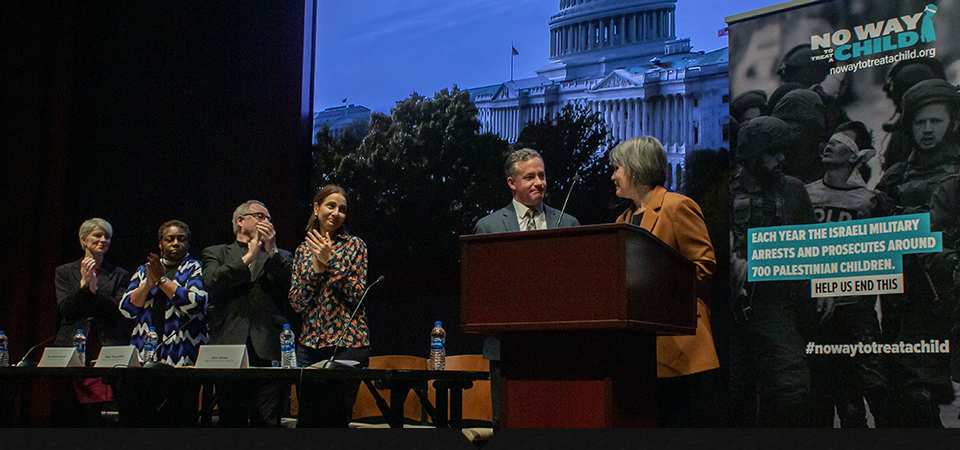 Partners' News
Church Leaders, Members 'All In' for H.R. 2407
Rep. McCollum and church leaders brief Congress on abuse of Palestinian kids

20 November 2019 – On World Children's Day 2019, Rep. Betty McCollum (D-MN) and diverse Christian leaders have called for passage of H.R. 2407: the "Promoting Human Rights for Palestinian Children Living Under Israeli Military Occupation Act."
This bill would prohibit the U.S. military funding for any military that is incarcerating and abusing children, in Palestine and around the world: the first bill in the United States to lift up and protect Palestinian rights! See the WRMEA report on the briefing
Learn about the national campaign that led to the Congressional bill HR2407: "No Way to Treat a Child"
_____________________________________________



5.2 Million Churchgoers Defend Palestinian Children's Rights, Support H.R. 2407
Representing a total of more than 5.2 million people, several mainline denominations have passed resolutions condemning the violence of Israel's brutal military occupation and demanding that U.S. tax dollars not be used to fund the abuse of Palestinian children.
These resolutions support H.R. 2407, the Promoting Human Rights for Palestinian Children Living Under Israeli Military Occupation Act.
Church bodies taking such actions include seven United Methodist regional conferences, the United Church of Christ, Disciples of Christ, the Presbyterian Church USA, and the Alliance of Baptists. See the report from FOSNA
Partners' News
Episcopalians Divest from Israeli Occupation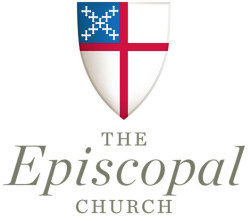 The Executive Council of the Episcopal Church has adopted a human rights investment screen that will be applied to Israel and Palestine. The church will sell its holdings in Motorola Solutions, Caterpillar, Inc., and the Israel Discount Bank.

The human rights screen would bar Episcopal Church investments in "any corporation that supports or benefits from denial of human rights in or through the occupation of the West Bank, East Jerusalem or the Gaza Strip."

This is the latest step in response to a July 2018 General Convention Resolution which committed the Episcopal Church to a similar process taken by the Evangelical Lutheran Church in America two years earlier. READ MORE
Partners' News
AFSC Summit: Preparing for 2020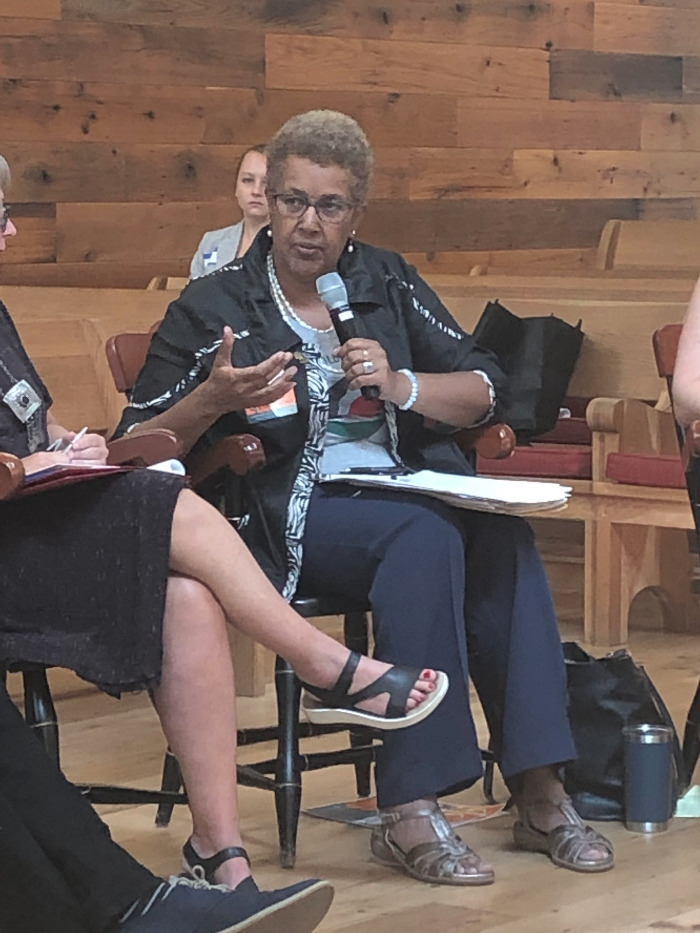 Photo: UMKR Steering Committee member Paula Roderick participates in a panel on the No Way to Treat a Child Campaign at the AFSC Summit in Washington DC, September 2019

Thought-provoking author and filmmaker Alice Rothchild provides an excellent review of this important national gathering that prepared U.S. activists for the political challenges coming in 2020.
Rothchild reports and shares insights on such topics as: intersectionality, getting out of our silos, using BDS strategically, de-exceptionalizing Palestine, and bird-dogging politicians, including specific tactics she learned.
See the article
Partners' News
South African Churches' Milestones
Mandela's Church Adopts Boycott of Israel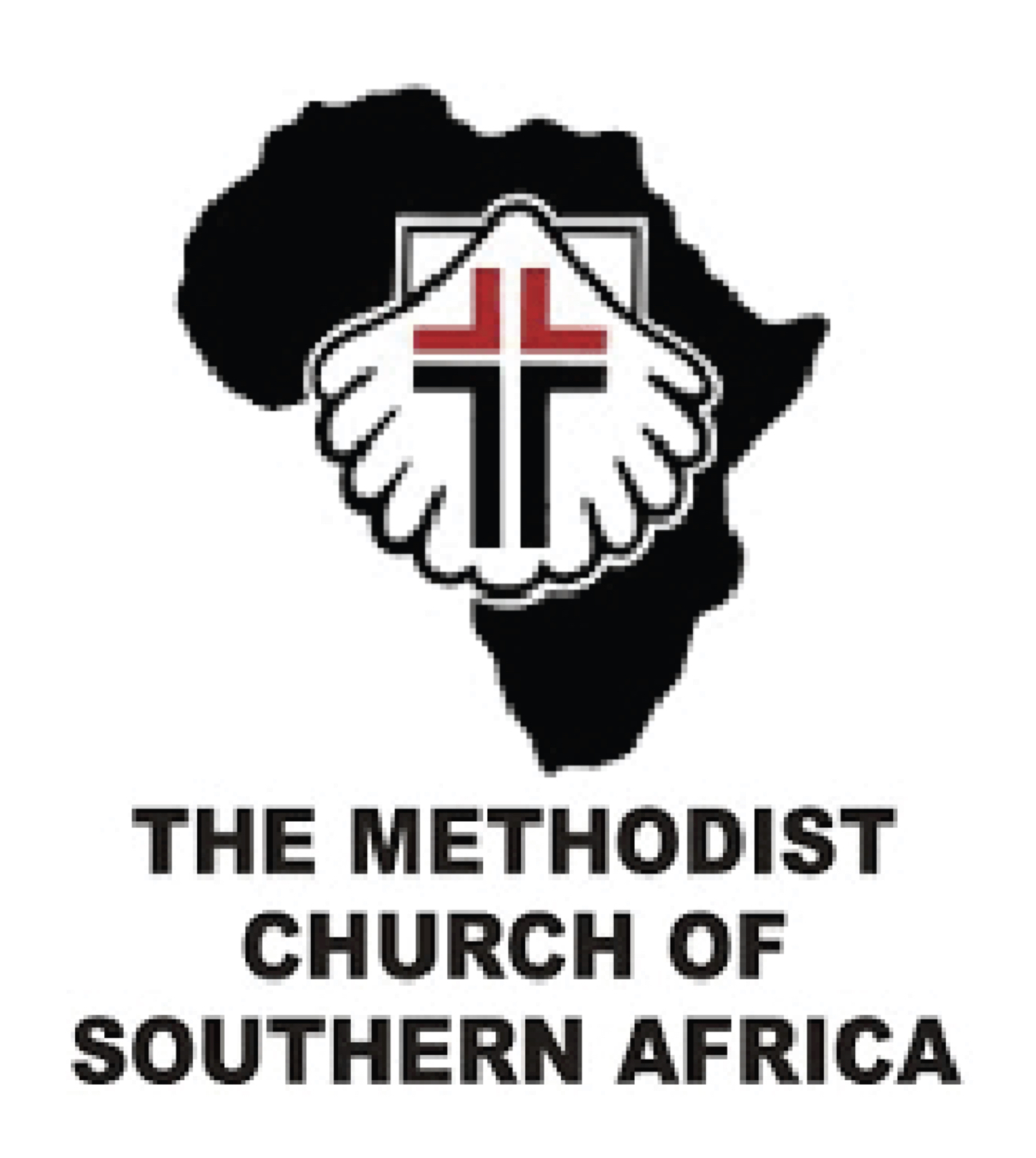 Announcement from BDS South Africa, September 2019:
The Methodist Church of Southern Africa (MCSA) - to which the South African icon Nelson Mandela belonged – has adopted the BDS boycott of Israel.

At its 2019 conference held in Cape Town, the 2 million strong church noted "Israel's ongoing ill-treatment and oppression of Palestinian people, and the historic prophetic role played by the church and international community in fighting Apartheid, and any form of discrimination and injustice."

As an act of solidarity with the people of Palestine, the Church directed "the Methodist people to boycott, divest and sanction (BDS) all businesses that benefit the Israeli economy." The church has also called for a "boycott of all Israeli pilgrimage operators and tours" and is urging Christians visiting the Holy Land to "deliberately seek out tours that offer an alternative Palestinian" perspective.
The Methodist Church of Southern Africa has communities in South Africa, Namibia, Botswana, Lesotho, Swaziland and Mozambique.
See more: Mandela's church adopts boycott of Israel to be emulated




Anglican Church in Southern Africa Synod Adopts Pro-BDS Resolutions
From the Anglican Church of South Africa, September 2019:
Citing the 10th Anniversary of the call from Palestinian Christians in the Kairos Palestine Document, the Anglican Church of South Africa has boldly stated their full support for a BDS response to that call. In the church legislation adopted in September 2019, the Synod resolves to "Support any non-violent action, especially well-directed Boycott, Divestment and Sanction actions against the Israeli state until they end their military occupation of Palestine."
The Synod also:
• CONDEMNED "all forms of anti-Semitism and Islamophobia… in the strongest terms;"
• DESCRIBED the situation in Israel and Palestine as "in some respects… worse than apartheid;" and
• URGED church members who travel on pilgrimages to Israel include Palestinian Christians in their itineraries. See the full resolution
Partners' News
Wrapping Up the Year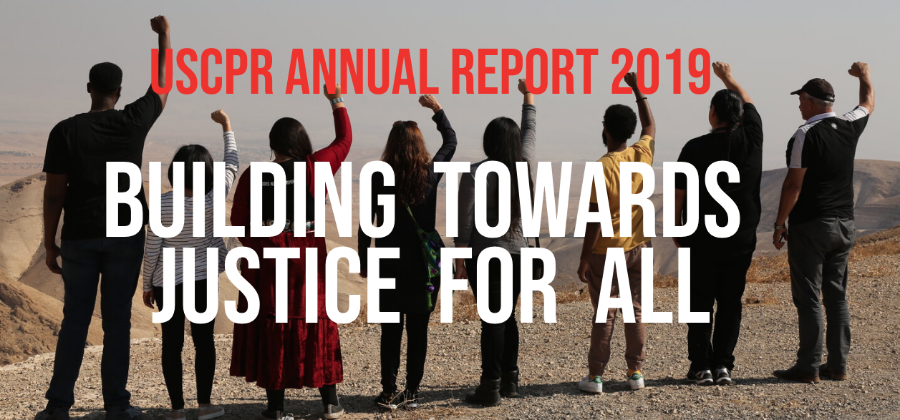 This year has seen a major shift in the US political scene: Palestinian rights have become a mainstream issue that Presidential candidates cannot ignore, and Israel lobby legislation does not always sail through Congress.
US Campaign for Palestinian Rights (USCPR) has a played a major role in creating that shift in the national conversation about Israel/Palestine, tirelessly building a political movement, partner by intersectional partner, meeting by congressional meeting.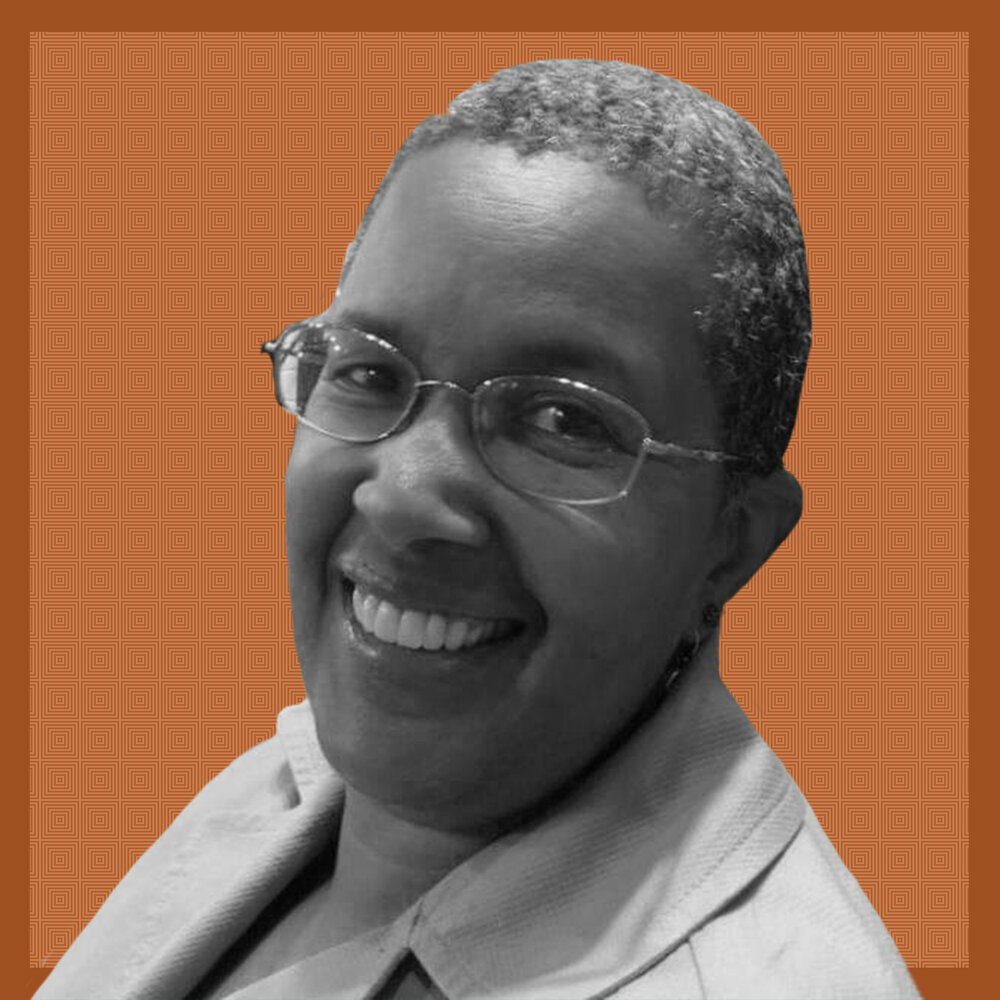 See how they have been building and leading in communities across the US and in the halls of power in 2019. In their report, look for UMKR Steering Committee Member, Paula Roderick! See this engaging report
_________________________________________________
JVP Annual Report: Year 5779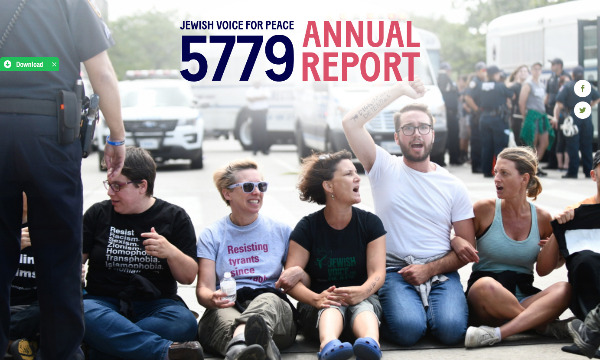 Jewish Voice for Peace is a vital national leader in the movement for Palestinian rights, and has always been one of UMKR's most valued partners. Just a glance at JVP's highly visual annual report will show why their work is truly indispensable!
The year 5779 in the Jewish calendar ended with Rosh Hashanah in September 2019: check out their impressive range of actions and successes in this dynamic digital report.
________________________________________________
BDS: 20 Highlights in 2019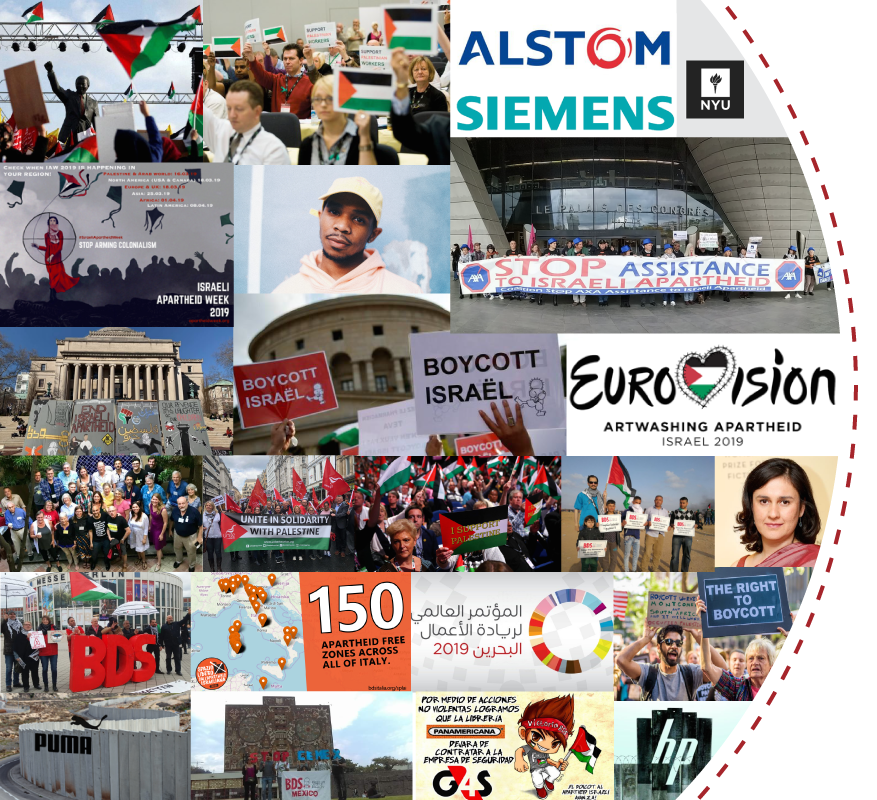 It has been a remarkable year in the global struggle for Palestinian rights, despite the best (worst) efforts of demagogues, colonialists, and their enablers. See the BDS report
––––––––––––––––––––––––––––––––––––––––––––––––
UNRWA: Milestones in 2019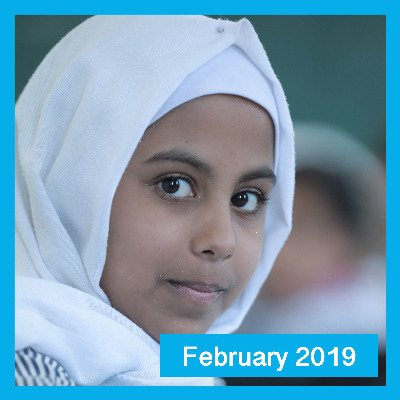 December 2019 marks 70 years of UNRWA providing essential services for Palestinian refugees in the West Bank and East Jerusalem, Gaza, Jordan, Lebanon and Syria.
The UN General Assembly recognized UNRWA's valiant efforts when they recently voted overwhelmingly for the renewal of UNRWA's mandate. See UNRWA's 2019 Review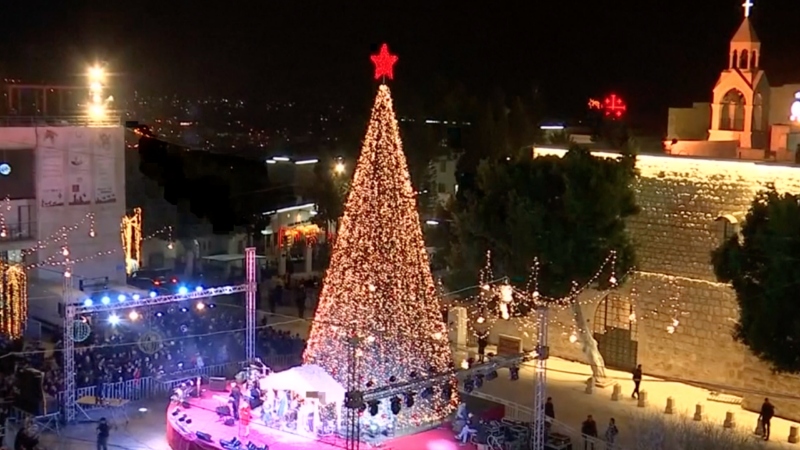 Manger Square, Bethlehem, West Bank: Thousands come from around the world to celebrate Christmas with Palestinian Christians. Top right corner: the steeple of the Church of the Nativity, built where Christ was born.
⊲ RECOMMENDED TRIPS ⊳
The Holy Land Beckons
Start Planning the Trip of a Lifetime
So many excellent opportunities to visit the Holy Land in 2020, with recommended tours that will not only show you the historical and bibilcal sites but also Sabeel even has dates for 2021 aand 2022!

Click the red headings below to see more information on these trips.

United Methodist Trips
• General Board of Global Ministries (GBGM):
Experience the Holy Land: Nazareth, Jerusalem and Bethlehem
8 – 19 September 2020
• The Holy Land: In the Footsteps of Jesus Pilgrimage with Lisa and Wayne Bender
12-23 October 2020
Friends of Sabeel (FOSNA) Trips
• The Holy Land From A Woman's Perspective Tour:
24 September – 4 October 2019
• Organize your own trip with help from FOSNA:
See their trip advisors and get started
Eyewitness Palestine Delegations
• Race, Class, & Money in Palestine/Israel
June 2020: Application deadline, 1 March
• Militarization, Repression, & Surveillance
August 2020: Application deadline, 1 May
• Environmental Justice and Olive Harvest Delegation
November 2020: Application deadline, 1 August
Travel Dates available after applying to join a delegation.
In the Footsteps of Jesus Trips,
with Jeff and Janet Wright
• 6–17 January 2020
• 24 January – 4 February 2020
Sabeel Witness Trips, through 2022!
• Fall Solidarity Visit: 13–21 October 2020 inclusive (8 nights)
• Spring Come & See: 16–24 March 2021
• Fall Solidarity Visit: 5–13 October 2021 inclusive (8 nights)
• Spring Come & See: 13 – 20 May 2022
• Fall Solidarity Visit: 25 October – 2 November 2022 inclusive (8 nights)

Tree of Life Educational Fund (TOLEF) Trips
• A Journey Toward Hope: 10-21 March 2020
The Holy Land Beckons
UMC Policy: Holy Land Tours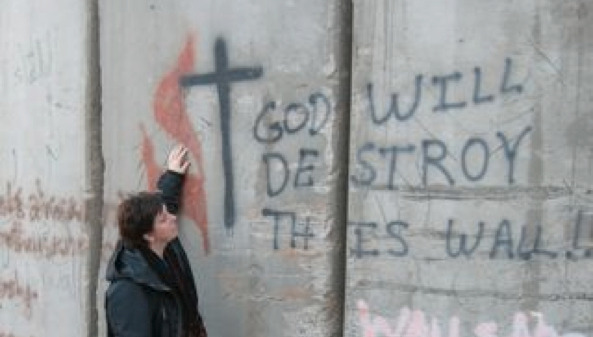 Re-adopted by the United Methodist General Conference over many years, including in 2016, Resolution #6031 issues a strong call by the United Methodist Church for responsible tourism in the Holy Land.

The church urges United Methodist bishops, clergy, members, agencies, and congregations to devote significant time during their tours for contact with the indigenous Palestinian Christians, in order to:
• WORSHIP with them
• HEAR about their struggles for self-determination
• STAY overnight in Bethlehem, and
• VISIT United Methodist-supported mission projects.

The UMC also expresses deep concern that many tours arranged by United Methodist bishops, pastors, and laity do not schedule time to build relationships with the indigenous Christians, and declares that UMC bishops and all UMC organizers of Holy Land tours have a special responsibility to strengthen the witness of the Palestinian disciples in that land. See the resolution
See more about responsible tourism in Israel/Palestine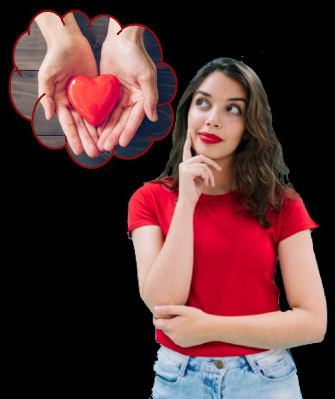 If you appreciate our news service
and our justice work,
PLEASE consider a donation
- large or small -
to keep UMKR's work going!

Want to do more,
but can't all at once?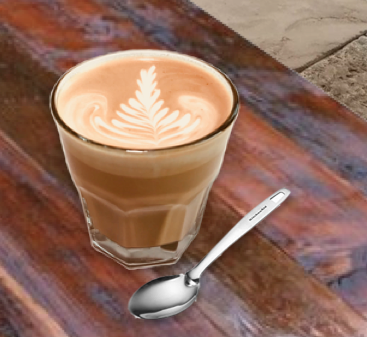 Would you consider $5 per month? About the cost of a large latte.
A WONDERFUL way to sustain our work!

Or, if monthly donations aren't your 'cup of latte' 😊, can you give $15 or $20 today? Every gift makes a difference!
CLICK THE BIG RED BUTTON
☟ FOR OUR DONATION PAGE☟
There, you can donate securely online
or get our address to donate by check: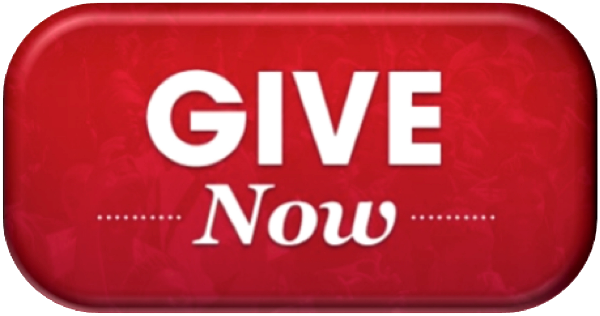 Was this email FORWARDED to you?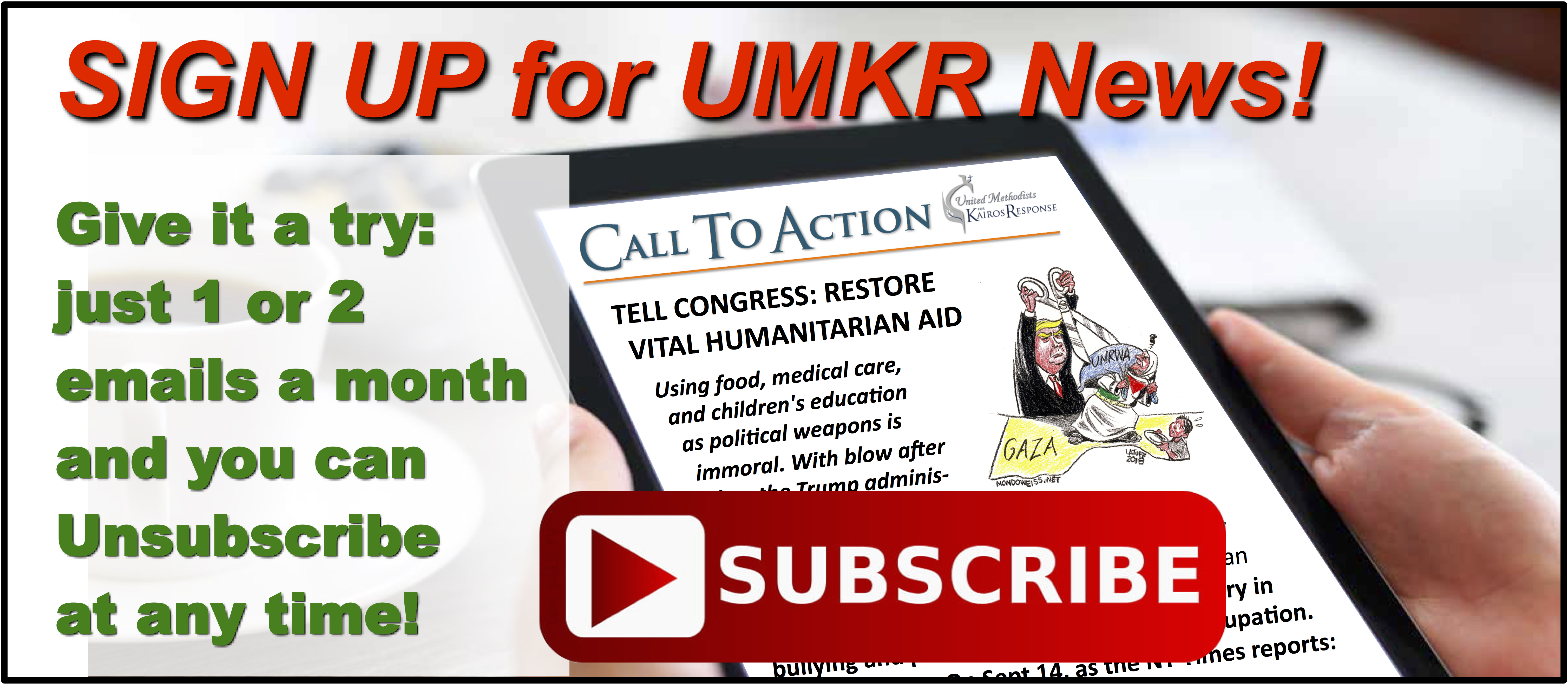 CONNECT with the latest UMKR action!
Find and follow us
on Facebook and Twitter:
UMKR is an international grassroots peace movement of laity and clergy in the United Methodist Church. We are responding to the Palestinian Christians' urgent call, in Kairos Palestine: A Moment of Truth, for effective action to end the Israeli occupation and achieve a just peace in the Holy Land.
UMKR seeks – through nonviolent action and in partnership with our Palestinian sisters and brothers in Christ – freedom, justice and equality for all Palestinians and Israelis.
Learn more about UMKR
You have received this email because you have taken action with UMKR in the past or have signed up for our news and action. If you would like to Unsubscribe or make any other changes in your subscription, just click "Manage Subscription" below.